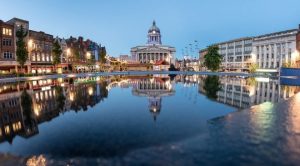 According to the register of businesses kept by the Office for National Statistics, more gambling businesses started operation in Nottinghamshire in 2018, despite rising concerns about increased gambling participation and problem gambling rates.
The information in the register shows that there were around 105 gambling businesses in the area in 2018, with this marking an increase from the 100 gambling operations which existed there in 100 a year earlier. Still, in spite of the short-term increase, the Office for National Statistics revealed there was actually a decline in the number of gambling operators in the area in the long term, as there were five more betting shops eight years ago.
The gambling sector nationwide includes amusement arcades and casinos apart from bookmakers, but the UK Gambling Commission (UKGC) has estimated that betting shops represent approximately 75% of gambling businesses. There were 11,470 high-street betting businesses in the UK last year, which is about 1% more in comparison to the ones in operation in 2017. Almost a decade ago, in 2010, there were 11,790 high-street betting shops nationally, so in the long term, a decline in this type of gambling has been registered.
At the same time, the County of Derbyshire, which is one of Nottinghamshire's neighbouring areas, has reported that the number of gambling businesses there remained steady in 2018. According to the records of the Office for National Statistics, there are 95 gambling businesses in the area.
Gambling Addiction Rates Rise, While Online Gambling Becomes More Popular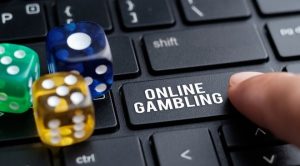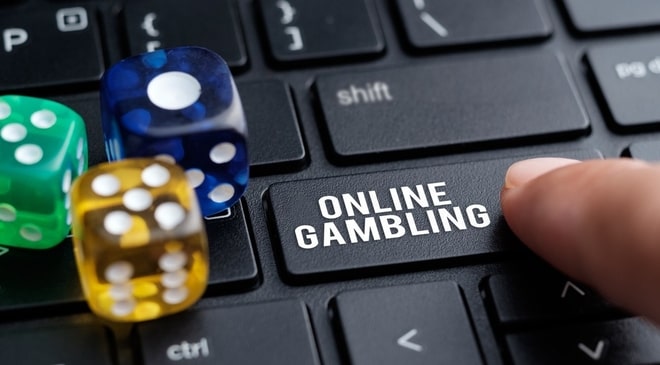 As previously reported by Casino Guardian, lately there have been widespread concerns about problem gambling among more vulnerable residents and underage individuals, which ended up with the National Health Service (NHS) opening its first clinic to treat young people's gambling addiction in England.
The NHS boss, Simon Stevens, has commented that the action which has been taken in recent years has come to prove how seriously the NHS takes the spreading problem gambling rates. As Mr Stevens reminded, the links between gambling addictions, mental health problems, stress and depression are growing, with more people being affected by the negative consequences of compulsive gambling habits.
The UKGC has reported that there are currently 430,000 problem gamblers nationwide, with the number of children who could be categorised as gambling addicts in the UK estimated to 55,000. Data provided by the British gambling regulatory body shows that in the period from October 2017 to September 2018 the national gambling industry accounted for profit worth £14.5 billion, with one-third of it being generated from online gambling operations.
The Chief Executive Officer of the largest charity organisation helping problem gamblers in the UK, GambleAware, has shared an opinion that the increased use of smartphones has provided British residents with quick and easy access to a great variety of online gambling services, including online casino games, virtual slots and web-based sports betting. Mr Etches has warned that traditional brick-and-mortar gambling operations are slowly giving way to transition to online gambling, just like it happens with retailing in other economic sectors.
Previously, a spokesperson from the Association of British Bookmakers has raised a red flag, saying that some high-street betting outlets could be forced to close because of stricter regulatory rules unveiled by the Government. According to the Association, the crackdown on the retail gambling industry would have a significant impact not only on the number of betting shops but would also put thousands of jobs in the industry at risk.
According to preliminary estimates, between 3,000 and 4,000 betting shops would be closed, a move, which would lead to between 15,000 and 20,000 jobs in the high-street bookmaker sector being lost.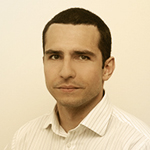 Daniel Williams has started his writing career as a freelance author at a local paper media. After working there for a couple of years and writing on various topics, he found his interest for the gambling industry.