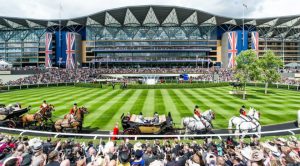 The United Kingdom Gambling Commission will be reviewing the licenses of seven bookmakers who have failed to verify customers' age during testing. The betting operators in question have allowed a 16-year-old customer to place a bet, which is why they will now face regulatory action.
The Age Verification tests were conducted last month and included a total of 17 betting operators located at the Royal Ascot racecourse. They were carried out by officers from the Royal Borough of Windsor and Maidenhead in cooperation with the United Kingdom Gambling Commission (UKGC) and the local department of Trading Standards, the authority that enforces consumer protection policies. The objective was to inspect operators' compliance with the latest regulations aimed at preventing underage gambling.
The results of the tests announced on Tuesday by the UKGC are quite alarming. Of all 17 bookmakers tested at the racecourse, seven were found to be violating the law by allowing a 16-year-old customer to place £5 bets. The Commission said they would be facing regulatory action and their current licenses to offer gambling and betting services would be reviewed.
In a statement, Richard Watson, UKGC Executive Director, pointed out that this is not the first time the on-course sector performs poorly in age verification tests. Moreover, many operators did not have Think 21 policies in place when tested by authorities. In the past, operators who had been found to fail in Think 21 and underage gambling test purchase exercises have been fined. Along with the financial penalties, usually, other sanctions are considered, including license suspension or revocation.
On-Course Bookmakers Often Fail Age Verification Tests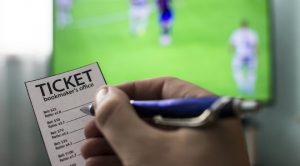 The UKGC has introduced multiple measures to prevent underage gambling and according to Richard Watson, every gambling operator must protect children from gambling. Still, the on-course sector is falling behind the industry standards by continuously showing poor results in the age verification tests, which are conducted regularly by local authorities.
Compared to other gambling businesses and age-restricted products, on-course operators show low levels of compliance to regulations linked to underage gambling prevention, Watson noted. The sector has a pass rate of only 35 per cent for the Think 21 testing over the past four years, he added. This is an extremely low rate, especially when it is often the online sector to receive criticism over loose practices in terms of age and identity verification.
Commenting on the latest testing, Councillor David Cannon, Lead Member for Public Protection at the Royal Borough of Windsor and Maidenhead, said that it was "not acceptable" for bookmakers to be taking bets from youngsters. He was pleased that the Commission was taking action against these operators and added that officers from the Royal Borough of Windsor and Maidenhead would continue to conduct regular testing at different betting shops and gambling venues across the borough.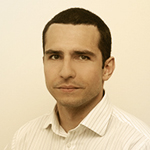 Daniel Williams has started his writing career as a freelance author at a local paper media. After working there for a couple of years and writing on various topics, he found his interest for the gambling industry.