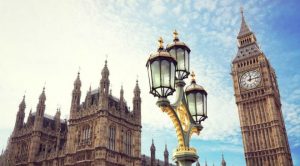 After Boris Johnson took office as prime minister last week, he appointed new ministers and as part of the cabinet reshuffle, Nigel Adams has resurfaced as the new Minister of State for Sport, Media and Creative Industries. Adams, however, will be responsible for gambling in name only, as gambling, horse racing, and lotteries now fall under the portfolio of Rebecca Pow MP.
The Government confirmed the appointing of Nigel Adams, a Member of Parliament representing Selby and Ainsty (New Yorkshire) as the new sports minister. Replacing the incumbent Mims Davies, he will be part of the Department for Digital, Culture, Media and Sport (DCMS). In the last nine months, this is the third ministerial change for the gambling sector in the UK as Davies took the post of the Minister for Sport and Civil Society last November after Tracey Crouch stepped down. Crouch resigned after the Government failed to implement the reduction of maximum FOBT stakes from £100 to £2 within initially planned period of time.
Today we have welcomed the new Ministerial Team to the Department for Digital, Culture, Media and Sport @mattwarman | @pow_rebecca | @dianabarran | @nickymorgan01 | @nadams pic.twitter.com/MBnqIBxTpb

— DCMS (@DCMS) July 29, 2019
Mims Davies confirmed she took the position of Parliamentary Under-Secretary of State for Work and Pensions and supported Nigel Adams' appointment. Adams is also replacing the outgoing Digital Minister Margot James, who resigned on July 18 to oppose Prime Minister Boris Johnson's no-deal Brexit scenario. Tory MP Nigel Adams, who is often described as a loyal supporter of Johnson, is a former Treasury Whip and Parliamentary Under-Secretary of State at the Wales Office. In April, he announced his resignation as a protest against Theresa May's willingness to discuss Brexit with Labour leader Jeremy Corbyn.
Last week, Nicky Morgan joined the Johnson cabinet as Secretary of State for Digital, Culture, Media & Sport (DCMS). Morgan has previously expressed her concern with the delay of the FOBT stake reduction. She said that the Government should have focused on the people suffering from gambling addiction rather than on the preservation of jobs and revenues in the gambling sector. The new DCMS team will be responsible for the oversight and implementation of the gambling regulations and laws introduced by the United Kingdom Gambling Commission (UKGC).
"Pro-Racing" Rebecca Pow to Oversee Gambling Directly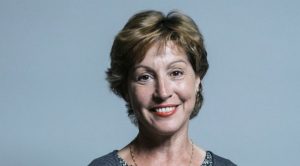 Although Nigel Adams has been chosen as the new sports and gambling minister, the person who will directly oversee the sector is Rebecca Pow, an MP for Taunton Deane. She was appointed Parliamentary Under-Secretary of State for Arts, Heritage and Tourism at the Department for Digital, Culture, Media and Sport. In her position, she will be the person in Prime Minister Boris Johnson's cabinet who will be in charge of gambling, horse racing, and lotteries and not Adams.
Pow's views on gambling have not been very public but she is believed to be "pro-racing". According to Bob Young, Chief Executive of Taunton Racecourse, which is located within Pow's constituency, she visits the racecourse regularly or at least every year when she goes at the local Christmas meeting, Young said. He believes Rebecca Pow is "very pro-racing".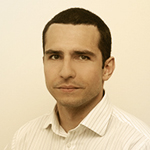 Daniel Williams has started his writing career as a freelance author at a local paper media. After working there for a couple of years and writing on various topics, he found his interest for the gambling industry.