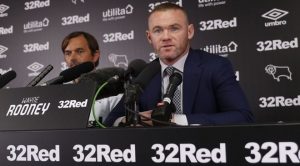 In the light of recent involvement of English football superstar Wayne Rooney with an online casino brand, the shadow sports minister shared an opinion that the relationship between gambling operators and football has gotten out of control.
This week it became clear that the 33-year-old footballer is set to have the number 32 on his shirt at the time when moves to Derby County as player-coach in January. Currently, the Gibraltar-based betting company 32Red is a shirt sponsor of Derby County, so Rooney will wear the number 32 in honour of the partnership between the football club and the betting firm. The club's owner also revealed that better sponsorship deal conditions were offered by the online casino because of Rooney's transfer to the club.
Derby County x @WayneRooney. ⚪⚫#WR32

— Derby County (@dcfcofficial) August 6, 2019
Both Wayne Rooney and Derby County were criticised for their partnership with the betting brand amid increased criticism which has been faced by the UK gambling sector recently. Sponsorship agreements between gambling companies and sports teams, especially Premier League and Championship clubs, have also been criticised by campaigners and lawmakers who claim that increased number of sponsorships in sports make watchers think gambling is just harmless entertainment.
Delighted to announce I'll be joining @dcfcofficial as player coach in January 🙂 #WR32 pic.twitter.com/K5nVbhgopy

— Wayne Rooney (@WayneRooney) August 6, 2019
The Labour Party, however, has pledged to make advertising of gambling brands on football clubs' shirts illegal if it elected. As mentioned above, Rosena Allin-Khan, the shadow sports minister, said that despite the demonstrated commitment of the industry to reduce the amount of gambling advertising in football, the number of gambling brands which rise as football clubs sponsors is constantly rising.
10 Out of 20 Premier League Clubs Have Gambling Brands as Shirt Sponsors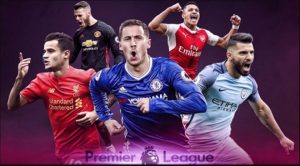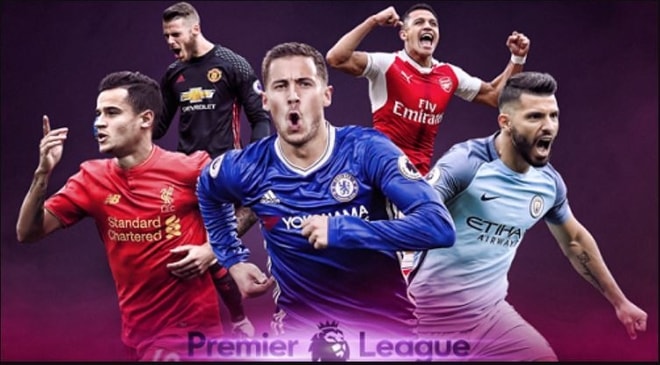 According to the Labour Party and the shadow sports minister, the relationship between football and gambling has gotten out of control, as more and more customers are associating the names of famous football players with gambling brands. Ms Allin-Khan has shared that the "apparent sponsorship" of Wayne Rooney's transfer to Derby County has taken the relationship between football and gambling to a whole new level.
As Casino Guardian has previously reported, 50% of the 20 Premier League clubs will have gambling brands displayed as shirt sponsors in the 2019/20 season. In addition, more than half of the teams playing in the SkyBet Championship (14 out of 24) will have gambling companies as shirt sponsors in the 2019/20 season. Two League One teams and three League Two clubs have gambling operators as shirt sponsors as well.
Currently, the Premier League football clubs which have gambling operators as shirt sponsors are: Newcastle United F.C. (Fun88), Aston Villa F.C. (W88), Norwich City F.C. (dafabet), West Ham United F.C. (Betway), Crystal Palace F.C. (ManBetX), Burnley F.C. (LoveBet), Everton F.C. (SportPesa), A.F.C. Bournemouth (M88), Wolverhampton Wanderers F.C. (ManBetX) and Watford (Sportsbet).
This season, a new rule, under which players cannot be involved in video or audio advertising of gambling operators, has been introduced by the Football Association (FA). They, however, will be allowed to get involved in print advertising of betting brands. Furthermore, junior strips of British football clubs are not permitted to participate in betting advertising.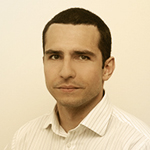 Daniel Williams has started his writing career as a freelance author at a local paper media. After working there for a couple of years and writing on various topics, he found his interest for the gambling industry.