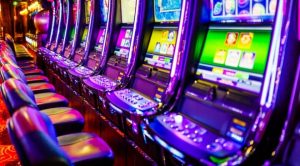 Only recently, it became clear that it is quite possible that Waipā does not see a sinking lid policy implemented for poker machines.
At a Waipā District Council committee's meeting, which took place last week, there were debates whether the district's Gambling Policy should be changed so that a sinking lid rule is included. However, it seems that the committee prefers to keep its existing policy.
A sinking lid policy means that the competent authorities would not be able to issue any new poker machine licences. Under the rules of such a policy, pokie operators would also be forbidden to transfer the electronic gaming terminals to a new pub or owner if their venue ceases operation. The sinking lid policy has been considered one of the most efficient ways for the New Zealand communities to reduce the number of poker machines over time.
As of June 2019, there are 15 venues and 228 poker machines which remain operational in Waipā. Under the existing Gambling Policy, there is a cap of 232 poker machines in the district and it is likely that figure remains unchanged. At the meeting, which took place last week, most committee members, apart from Vern Wilson and Poto Davies, voted to keep the current Gambling Policy.
Two Committee Members Voted in Favour of New Sinking Lid Policy Impelementation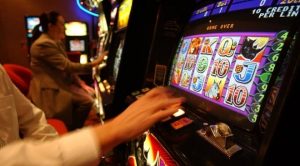 In fact, Poto Davies tried to lobby for a sinking lid policy, explaining that she has the actual harm which could be caused by gambling. Ms Davies explained that money which addicted gamblers generate was often funnelling into the pockets of some community groups in the form of contributions. According to her, it was hardly likely that such people make submissions.
The other committee member who voted in favour of the sinking lid policy, Vern Wilson, agreed that socio-economic groups which get money contributions from problem gamblers' money would not submit against the system which brings them money. He said that the ones who back controversial poker machines are making benefits from gambling but unfortunately, hurts families, underage individuals and vulnerable people.
The rest of the committee members, however, voted to back the current status quo, saying that poker machines have brought good things to the community thanks to the money generated by the electronic gaming machines.
Poker machines, which are also known as pokies, are remaining one of the most preferred forms of gambling. In 2018, New Zealand residents spent a total of NZ$895 million on the machines. About 43% of this money has been brought back to the community as contributions to various charity organisations all over the country.
Submissions on the issue were made from various people, groups and organisations, but it is likely that the local council take on the recommendations received from the Committee at a meeting which is set to take place on August 27th.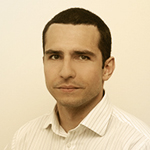 Daniel Williams has started his writing career as a freelance author at a local paper media. After working there for a couple of years and writing on various topics, he found his interest for the gambling industry.