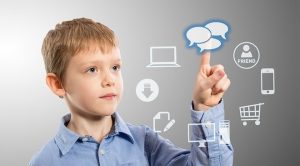 A new study has found that literally tens of thousands of children are involved in liking or sharing social media posts from betting companies which offer odds on competitive gambling.
A total of 888,000 messages associated with betting which were published on Twitter in a period of nine months in 2018 were analysed by a think tank from the University of Bristol and Demos. These messages were regarding betting on both traditional sports and esports.
As revealed by the team which was engaged with the review and analysis of the data, 41,000 UK followers of gambling-related messages on Twitter were probably below 16 years of age. The think tank also found that about 13,000 interactions with betting accounts, including retweets or replies to tweets, came from accounts which belonged to children. According to researchers, about 75% of online adverts for games such as Call of Duty and Fortnite seemed to have been violating gambling advertising rules.
As also revealed by the analysts, esports betting occurred as the area with the worst advertising practice. Researchers found that esports betting had poor labelling of gambling-related harm warnings, not to mention they were often associated with widespread circumventing of regulations. Reportedly, 28% of the message responses related to placing wagers on esports services were published by underage individuals.
Many Twitter-Published Adverts Do Not Take Age Restrictions into Account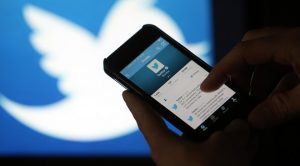 As researchers found, many of the adverts published on Twitter did not take into account any age restrictions. Also, about 50% of tweets from posted from gambling accounts promoted what they called free bets.
Analysts have revealed that esports gambling adverts were very likely to include content which appealed to individuals at a lower age, including gifs, memes, videos showing games such as Call of Duty being played by an expert. Researchers also noted that some of the videos displayed violent content. According to their estimates, the global esports industry is expected to almost double its value to £1.5 billion to 2022.
Reportedly, eports betting messages also frequently used so-called "insider sentiment" by using specialised information and information related to video games, as they aimed at making viewers feel part of an insider group or a special group.
As found by researchers, 74% of tweets linked to esports betting violated gambling advertising rules in some way. In comparison, 68% of tweet related to traditional sports betting broke rules about gambling advertising. What was more concerning was the fact that most parents were probably not aware of the actual scale of gambling advertising on social media.
Researchers have recommended that both technology companies and social media platforms should become more focused on age verification in order to prevent children from getting access to online gambling options. They also called for competent regulatory bodies to investigate adverts which could violate the gambling advertising rules in the UK.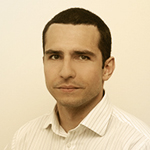 Daniel Williams has started his writing career as a freelance author at a local paper media. After working there for a couple of years and writing on various topics, he found his interest for the gambling industry.