Recent reports of upcoming no-deal Brexit have caused quite a turmoil not only in the UK but across its Overseas Territories. Reportedly, the Government of Gibraltar has been very troubled with the prospects of a no-deal Brexit, which the Chief Minister has already regarded to as the "worst-case scenario".
The political and economic complications that would follow from Great Britain's exit from the European Union (EU) without a deal, called "Operation Yellowhammer", have been what the Gibraltar Government fears the most. According to authorities, such a move would have a strong impact on the region's economy, and possible complications could include shortages of food, medicine and fuel.
Apart from that, Gibraltar's Government has also been very much concerned about the turmoil which could be caused in the local gambling sector in case of a no-deal Brexit. Such move is expected to have a massive impact on the 12,000 workers who cross its border from Spain on a daily basis and would probably create chaos and damage not only to the sector but also to the entire economy of the British Overseas Territory.
No-Deal Brexit Would Make Gambling Industry Workers' Free Passage Impossible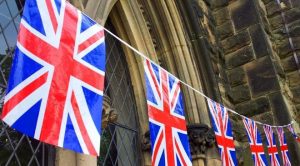 A no-deal Brexit may see the legal scope of remote gambling licences issued by Gibraltar's competent authority considerably limited, as EU member states could find the regulatory provisions of the British Overseas Territory ineligible with the business laws of the European Union.
Two years ago, the European Court of Justice (ECJ) explained that no special status would be given to Gibraltar, so the British Overseas Territory would be considered only an entity of the UK which has decided to exit the EU and by this, put some limitations on its access to the Common Market of the EU.
All this has put the fate of Gibraltar as a prosperous gambling hub under question. Thanks to its statute of British Overseas Territory, Gibraltar has taken advantage of all benefits originating from the UK being a member state in the EU. Gibraltar has become a preferred destination for some of the most popular gambling giants because of its favourable regulatory and tax regime. It has been offering a corporate tax rate of 10%, which has turned into a haven for many British and overseas businesses, including Spanish ones.
As previously reported by Casino Guardian, there are currently about 10,000 Spanish workers, mainly from La Línea de la Concepción, who are employed in the local gambling industry and travel to Gibraltar every day. Unfortunately, a no-deal Brexit would seriously hurt the territory's gambling sector, not to mention that it would make the free passage of workers to and from Gibraltar seriously tougher.
Spain's City of Ceuta Has Reiterated Interest in Exploitation of Gibraltar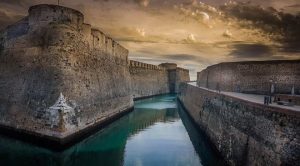 Some executives of Spain's autonomous city of Ceuta have previously confirmed their interest to exploit Gibraltar and its business opportunities, at a time when the British Overseas Territory is preparing for an uncertain future due to the possible consequences of Brexit.
As a matter of fact, several gambling companies have already been seeking permission to start operation in the Spanish gambling market, especially after the country's Government has unveiled new tax cuts for gambling firms.
Earlier in 2019, the Spanish authorities reiterated their intention to provide better tax conditions to gambling operators who would be interested in entering the local gambling industry.
As they announced at the time, the tax rate for remote gambling operations would be reduced from 25% to 20%. In addition, the autonomous city of Ceuta was also allowed to provide gambling firms with lower tax rates, along with the lower corporate tax and VAT rates which are already available to businesses there. Currently, Ceuta's gambling tax rate is 10%, while the corporate tax rate has been slashed to 12.5%.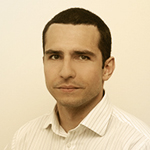 Daniel Williams has started his writing career as a freelance author at a local paper media. After working there for a couple of years and writing on various topics, he found his interest for the gambling industry.