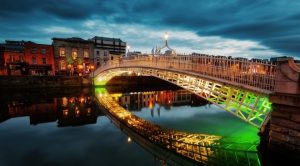 According to the reporting system maintained by the Health Service Executive, the number of people who have been treated for problem gambling has risen to a record high. Records have shown that there have been over 250 cases of treatment for gambling addiction in the units of the health service in Ireland in 2018.
Gambling, along with drugs and alcohol, has been addressed to as a problem issue on the Health Service Executive's reporting system. The latter has shown records of almost 1,750 cases of gambling being considered the main problem substance since almost a decade ago, in 2010, was started to be collected by the National Drug Treatment Reporting System.
As the National Health Service reported, a total of 257 cases of problem gambling treatment were recorded last year. This number has not been matched since it was logged on the HSE system, but experts have revealed that it would probably be by the end of 2019. According to records available for one-third of the current year, there have been 82 cases of problem gamblers whose gambling addiction got treated.
The first year when gambling-related data was recorded by the Health Service Executive, was 2011. This has been so far the year with the lowest recorded number of gambling treatment cases (181).
Rising Gambling Addiction Rates in Ireland Have Been a Major Problem for Years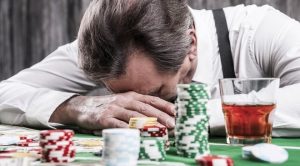 The Health Service Executive has warned that the aforementioned data cannot be considered representative of the problem on a national level or even comprehensive enough because reporting problem gambling and gambling-related harm treatment is not obligatory for the time being. Currently, there are believed to be around 30,000 gambling addicts in Ireland.
These figures have been provided by the HSE to Louise O'Reilly, a spokeswoman for Sinn Féin, who urged local lawmakers, politicians, as well as the health service itself to take immediate actions in order to reduce problem gamblers' number. According to her, the country is already in the middle of a gambling crisis, as Ireland has seen the largest gambling losses generated online per capita on a global scale. Unfortunately, Ms O'Reilly said that this fact does not seem to be scaring politicians at all.
The Sinn Féin health spokeswoman also explained that according to the available evidence, it is young men who are predominantly facing the negative consequences from problem gambling behaviour. Ms O'Reilly further noted that Irish health service should invest more efforts into problem gambling research, education, prevention and treatment, by better targeting the individuals who are considered most susceptible to gambling-related harm.
She explained that the competent authorities should be proactive in regard to health service provision and regulation. Apart from that, Ms O'Reilly explained that gambling addiction is not necessarily a new problem to the sector but that it is probably more complicated and far more widespread than before.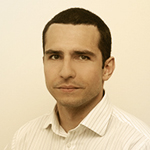 Daniel Williams has started his writing career as a freelance author at a local paper media. After working there for a couple of years and writing on various topics, he found his interest for the gambling industry.