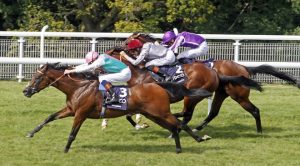 Soon after the revelation that seven on-course betting operators will have the UK gambling regulatory body review their licences, some racing industry officials have asked for clarification regarding age verification measures that would help them prevent underage individuals from gambling.
As previously reported by Casino Guardian, the seven sports betting companies had permitted a 16-year-old person to place a bet at the latest Royal Ascot which was held in June 2019.
Regardless of the fact that so-called "Think 21" policy has been introduced across racecourses nationwide, the sports betting industry has been facing some criticism for alleged failures to perform the necessary age checks and basically allow underage persons to place bets. Previously, some racecourses, such as Doncaster for example, tried putting special wristbands on customers who were at least 18 years old in order to help their staff recognise the ones allowed to gamble. Unfortunately, the trial turned out unsuccessful and ineffective.
One of the difficulties which on-course bookmakers usually face is the absence of age barriers to prevent customers under 18 years of age from gambling at what are commonly advertised as a "family day out". Events such as Royal Ascot reach a varied age group of more than 300,000 people, so it is not impossible for punters who are 18 years old to get access to on-course bookmakers' services.
The "Think 21" Policy Focuses on Underage Punters' Prevention from Gambling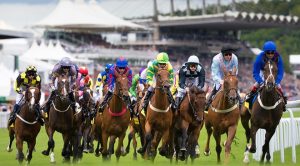 As mentioned above, the Chairman of the British Racecourse Bookmakers' Association has said that British bookmakers were worried about the number of sports betting operators that failed the Royal Ascot Age Verification checks. He, however, confirmed that the Association intends to work closely with the UK Gambling Commission (UKGC) as it has done for many years.
The aforementioned "Think 21" policy followed by the bookmakers affects the ordinary course of activities which are mostly offered on course. Under this policy, the employees of sports betting operators are trained to offer the bookmakers' services accordingly, and this is the suggested working procedure for their jobs. The fact that the on-course industry is taking part in various education and training initiatives related to age verification was also confirmed by the director of the Racecourse Bookmakers Federation, Robin Grossmith.
According to Mr Grossmith, such training and education programmes would improve the "pass rate". He also remains hopeful that the licence reviews of on-course bookmakers which are to be carried out by the Gambling Commission would come as a "wake-up call" for the operators and make them more careful when it comes to offering their services to underage individuals.
In any case, bookmakers would be expected to demonstrate they remain committed to enhancing age verification controls in cooperation with the country's gambling regulators and sticking to the stricter rules so that underage punters are prevented from gambling.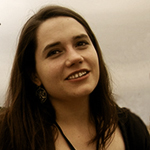 Olivia Cole has worked as a journalist for several years now. Over the last couple of years she has been engaged in writing about a number of industries and has developed an interest for the gambling market in the UK.