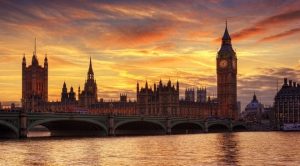 Today, a dossier of research into online gambling and addiction has been filed at the headquarters of the British Government by the former problem gambler David Bradford and his son Adam.
The two of them have exclusively unveiled that the research has found that in-app purchasing and underage gambling is widespread amongst young British people. According to data collected by the research, at least one in two young people could develop serious gambling addiction even before they are legally allowed to place bets under the existing gambling legislation in the UK. Figures provided by the survey suggest that parents and children in the country could be losing about £270 million to the harmful habit on an annual basis, with some of this money being spent illegally and by underage individuals.
According to the results of the study provided to the authorities by the Safer Online Gambling Group, 10% of the British young people under the age of 18 (about 450,000 young people) had been attracted to gambling on real-money gambling casino and bookmaker websites, and even on unregulated websites offering games of chance featuring so-called skin betting and loot boxes.
It is hard to provide estimates about how much money is spent by young people gambling. Still, based on Safer Online Gambling Group sample of young individuals, estimates show that the average teenager under 18 years of age spends between £500 and £600 on an annual basis on skin betting websites and games of chance offering loot boxes. This makes about £270 million being spent by underage people on online gambling and in-app loot boxes every year.
Safer Online Gambling Group Charity Fights Spreading Gambling Epidemic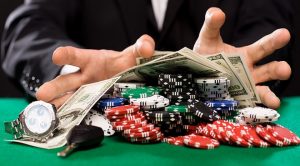 The charity organisation, which provided the research results to the UK Government and is currently supported by the country's healthcare sector, members of the Labour Party and some major betting operators, was formed by the father and the son to fight rising problem gambling rates in the country.
In fact, David Bradford was a gambling addict himself. It all started when he began playing some slot machines but things quickly escalated after online gambling was legalised by the UK Government. Mr Bradford, now 63, stole money from his employers to fuel his gambling addiction and was sent to jail for this in 2014 but not before he remortgaged the family home and his debt climbing to hundreds of thousands of pounds.
It was after that when Mr Bradford and his son Adam formed the Safer Online Gambling Group to combat what has been described as spreading gambling epidemic.
The last few years have seen the UK gambling regulators roll out stricter measure aimed at reducing the negative impact which both land-based and online gambling has on individuals, and particularly on the ones who are under the legal age of 18.
Unfortunately, the research sample provided by the Safer Online Gambling Group shows that one in two young people have gambled over the past year. What is even worse, most of that underage individuals have become addicted to gambling and have turned it into a habit. The increased presence of gambling advertising on the TV and across social media has also "normalised" gambling to children, making them associate gambling with fun, entertainment and even professional sports.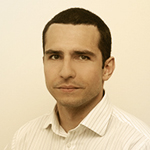 Daniel Williams has started his writing career as a freelance author at a local paper media. After working there for a couple of years and writing on various topics, he found his interest for the gambling industry.