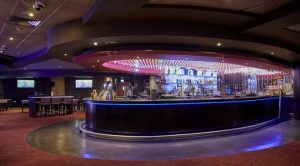 The UK-based casino operator chain Grosvenor Casinos has revealed its vision for the transformation of a former art deco cinema into a gambling and entertainment facility which is to be open 24 hours a day.
The venue, which will be called Pier Nine, is located in Brighton. It is set to see the existing Grosvenor Casino Brighton renovated and transformed into a prosperous leisure, entertainment and gambling site on the city's seafront area. Currently, the construction of the facility is underway.
Grosvenor Casino has already started the transformation process of the Brighton landmark by investing £5.2 million in the development of the Pier Nine facility, which operation would not be disrupted while the work is carried out. Construction, development and refurbishment works on Pier Nine are expected to be finalised in December 2019, while the official launch of the leisure, entertainment and gaming destination is set to be held in early 2020.
As revealed by Grosvenor Casinos, the project is expected to create 60 new jobs. Construction and refurbishment works will be set over three floors which will offer a variety of leisure, entertainment and gaming options to its visitors.
Upgraded Grosvenor Casinos Venue to Be Officially Launched in Early 2020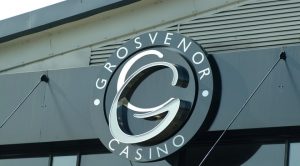 The general manager of Grosvenor Casino Brighton, Bob Bowry, shared that the leading British gambling operator has been excited to share its vision for the Pier Nine project with the local community, as it hopes that the site's development would end up bringing a unique social experience to residents and visitors of Brighton.
Mr Bowry described the project as a major investment for the company in the leisure and entertainment sector and pledged that the destination would allow its customers to have a variety of memorable experiences under one roof. As mentioned above, the Pier Nine venue would be available for 24/7 working, rest and entertainment experience without membership fees.
Grosvenor Casino Brighton's general manager has also revealed that the £5.2-million development which takes place over three floors has been carried out to fit the concept of "work, rest and play", so visitors of the facility would be able to access space where they could work and meet with colleagues and friends. As part of the construction works, the destination would feature two casinos, as well as dining and bar areas, a private cinema, as well as areas offering competitive socialising games.
The investment made by Grosvenor Casinos in a much-loved building situated on the seafront area would hopefully help the British gambling operator attract new visitors to its venue and, of course, generate fresh money flow with both gambling and non-gambling services. As mentioned above, the venue is planned to remain operational over the construction and development works, which are scheduled to be finalised in December this year.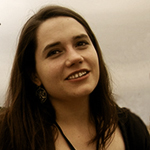 Olivia Cole has worked as a journalist for several years now. Over the last couple of years she has been engaged in writing about a number of industries and has developed an interest for the gambling market in the UK.