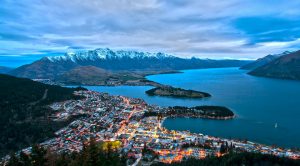 According to recent reports, the UK Government and charity organisations are turning directly to the public for consultations on a possible ban on certain products and services. Lately, anti-gambling campaigners have been calling for both the public and the competent authorities to consider fully banning gambling advertising, or at least putting warning labels on gambling ads.
Currently, there is a large variety of advertising materials for gambling services which are being offered on the territory of New Zealand. According to anti-gambling campaigners, the main problem with these adverts is that they create the idea that gambling is merely a form of entertainment and it could be a lot of fun. Some adverts also promote gambling as a family activity.
The truth is that gambling is part of New Zealand's culture. However, many of the gambling adverts are not explicitly identified as materials which promote gambling so that many players may not even consider them gambling advertising. Still, such promotional materials encourage players to take risky actions hoping to generate winnings.
Unfortunately, the last few years have seen local residents get more and more engaged with gambling activities, with gambling participation and problem gambling rates considerably rising. An increasing number of young people and even underage individuals have also been affected by gambling addiction.
Gambling Participation and Problem Gambling Rates Rise in New Zealand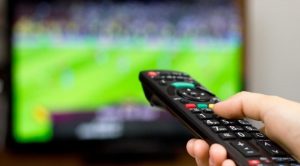 As revealed by the Problem Gambling Foundation of New Zealand, the losses which the country's residents generated in gambling exceed NZ$2.3 billion in the 2016/17 fiscal year. According to the estimates provided by the foundation, around 2% of New Zealanders can be categorised as gambling addicts, and each problem affects six other people on average, including family members, including children, friends and community members.
Recent surveys have found that gambling has been estimated to cause more than 3 times the harm caused by drug abuse and 2.5 the harm caused by diabetes.
Anti-gambling campaigners have claimed that casino operators in the country have long been using psychological tools to encourage local players to spend more time and money on gambling on their premises. Some of the most distinctive features of casinos – the lack of external windows and clocks – have been helpful to operators to make their customers lose track of passing time.
On the other hand, the marketing techniques which gambling operators have been using to promote the TAB, Lotto and Instant Kiwi, are a bit subtler, but some campaigners argue that these forms of gambling even have more harmful effect on players, as they try to link gambling with positive feelings and makes gambling look like a normal part of New Zealand's culture.
Some anti-gambling campaigners have presented a bunch of arguments to see direct-to-consumer adverts banned, or at least the customers' access to such advertising materials reduced.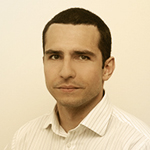 Daniel Williams has started his writing career as a freelance author at a local paper media. After working there for a couple of years and writing on various topics, he found his interest for the gambling industry.