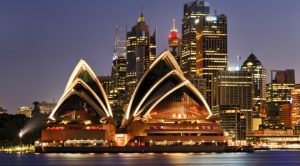 One of Australia's largest gambling companies, The Star Entertainment Group, has been linked indirectly with Stanley Ho, a highly controversial figure in Asia's gambling industry due to his alleged involvement in organized crime. The Star's minor shareholder Chow Tai Fook Enterprises is owned by the Cheng Yu-tung family, which also holds nearly 10 per cent stake in Ho's SJM Holdings.
This comes after officials launched an investigation into Stanley Ho's son Lawrence Ho and his company Melco Resorts and Entertainment as it seeks to acquire a 19.9 per cent stake in Crown Resorts. Crown, currently the largest rival of The Star Entertainment Group, is being probed by the New South Wales Independent Liquor and Gaming Authority (ILGA), which will determine whether the operator should keep its license for the Barangaroo casino, which is now under construction.
Previously, the gambling regulator in New South Wales announced that Crown should not be tied in any way to Stanley Ho, whose name has been associated with the Chinese triad crime syndicates. The new investigation in Australia has now urged some officials to demand the same probe into The Stars Group.
Speaking to The Sydney Morning Herald, Justin Field MP pointed out that it may be a good idea for Australian authorities to consider banning Stanley Ho's having any links with The Star Group, as well. According to Field, the two gambling operators (The Star and Crown Resorts) have developed the same business model that "relies" heavily on high-rollers coming from China. Furthermore, he believes the two rivals are dependent on "dirty money" or, at least, on questionable financial flows.
Chinese gambling and business magnate Stanley Ho Hung-sun, known with various nicknames such as the King of Gambling, has been linked to organized crime for decades – at least in media publications.
The Star Group Confident in Its Chinese Partner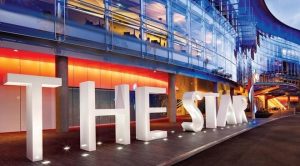 The Star Entertainment Group seems confident in its shareholder, Chow Tai Fook Enterprises. The real estate and jewellery conglomerate, which is based in Hong Kong, acquired 4.99 per cent of the shares in The Star Group for $490 million in 2018. Responding to The Sydney Morning Herald, a spokesperson of the company said that its partner had completed "extensive probity reviews" and has already been granted regulatory approval in Queensland.
The NSW Independent Liquor and Gaming Authority clarified that the two companies have not applied for an increase in Chow Tai Fook's share in The Star Entertainment Group over 10 per cent as it is required under the current legislation. The regulator also explained that applications of this kind have to be probed and undergo financial and legal checks.
Meanwhile, in May, Hong Kong-listed Melco Resorts agreed to acquire a 19.9% stake in Crown Holdings for $1.2 billion. The acquisition was postponed due to the regulatory probe that seeks to determine whether Lawrence Ho's Melco is "suitable to be associated" with an Australian gambling license.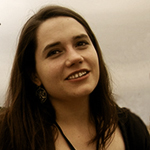 Olivia Cole has worked as a journalist for several years now. Over the last couple of years she has been engaged in writing about a number of industries and has developed an interest for the gambling market in the UK.