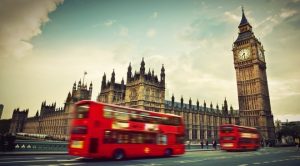 Labour Member of Parliament Carolyn Harris has revealed that bosses from four leading gambling operators have recognised the harm inflicted to people by their industry.
As confirmed by Ms Harris, executives from William Hill, bet365, Paddy Power Betfair and SkyBet confirmed that hundreds of thousands of people show signs of problem gambling every year. At the meeting, Ms Harris, who currently heads the all-party parliamentary group on gambling-related harm, asked some questions to the gambling companies' executives in front of people whose family members have committed suicides linked to gambling.
Today, the @GRHAPPG is taking evidence from some of the major bookmakers trading in the U.K. This is part of our evidence session assessing the impact of gambling. pic.twitter.com/8tJfq805SK

— Ronnie Cowan MP (@ronniecowan) September 4, 2019
The gambling firms' officials have agreed that the industry they operate in has caused a lot of harm to individuals and agreed they must do better. As bosses of the four gambling companies have confessed, more should be done by their firms in order to make sure that fewer people get affected by possible negative consequences related to compulsive gambling.
The meeting was attended by the CEO of bet365 John Coates, Dan Taylor from Flutter Entertainment which owns Paddy Power Betfair, as well as by the chief executive officer of SkyBet – Ian Proctor. The boss of GVC Holdings, Kenny Alexander, was not present at the hearing. Earlier this year, Mr Alexander has insisted that gambling was not the most serious social issue in the UK.
Gambling Companies' Bosses Agree They Should Do More to Prevent Gambling-Related Harm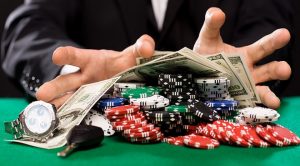 According to the latest figures provided by the British gambling regulator, there are currently more than 340,000 gambling addicts in the UK. Anti-gambling campaigners, on their turn, claim that up to two individuals commit suicide every working day as a result of compulsive gambling.
At the meeting, Dan Taylor from Flutter Entertainment confirmed that 70,000 of his company's customers show signs of problem gambling on a monthly basis. The CEO of bet365, Mr Coates, shared that 13 of the gambling operator's customers had shown signs of gambling addiction over the last year. The boss of William Hill shared that about 30% of the bookmaker's VIP customer accounts are closed on an annual basis due to problem gambling signs.
Many thanks to all who came to the 6th evidence session of our inquiry in to harms of online gambling, today. Thanks to our witnesses from online operators: @WilliamHill @paddypower @bet365 @tombola @SkyBet pic.twitter.com/psp3i3bWz9

— Gambling Related Harm APPG (@GRHAPPG) September 4, 2019
As mentioned above, anti-gambling campaigners have called for the UK Government to take stricter measures against gambling companies that operate on the territory of the country. Representatives of the charity organisation Gambling With Lives, which represents families who have lost their loved ones due to gambling-related suicide, have shared their relief that the bosses of the largest gambling companies have realised the harm their products cause to individuals, families and communities.
The charity has urged the operators to confess that gambling could lead to suicide and to take drastic actions to prevent the harmful impact which gambling could have on people. Stricter control on gambling firms across the UK has also been sought by anti-gambling campaigners who have called the competent authorities to impose stricter measures on the entire sector.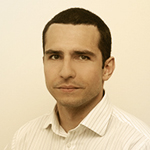 Daniel Williams has started his writing career as a freelance author at a local paper media. After working there for a couple of years and writing on various topics, he found his interest for the gambling industry.