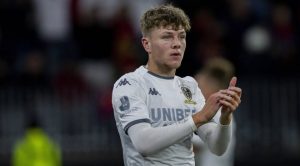 A young player of Leeds United who managed to place multiple bets on football was banned from the game for six weeks by an independent Football Association (FA) commission.
The 19-year-old player Jordan Stevens confessed that he placed 59 bets which combined value was £510.12 on football in the period from August 2018 to May 2019. Five of these bets involved games in which Leeds United played. As a result, the independent FA commission imposed a sanction under which he is fully banned from football, meaning that he is not allowed to train with his club and even interact with the rest of the players and the coaching staff. The young player, who has made only one league appearance for Leeds United so far, also faced a fine of £1,200.
Despite the massive wave of criticism which both the club and the player faced, Leeds United described the measure as "disproportionate" and "excessive".
However, according to the commission's ruling, it was found that Mr Stevens was heavily affected by the presence of the gambling industry in football. Apart from that, the body explained that the FA rules under which betting is not allowed are perfectly clear, and Jordan Stevens was fully aware of them at the time when he placed the bets. He was found to have placed a bet only a couple of days after being present at an FA event aimed at informing players about gambling on football, which took place on September 20th, 2018.
Placing Bets on Football Demonstrates Stevens' Willful Disregard for the Rules, FA Says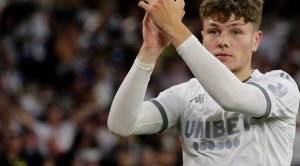 At the Independent Regulatory Commission's hearing, which took place on August 30th, Stevens admitted that he placed a total of 59 bets between August 2018 and May 2019. As mentioned above, five of those bets involved bets in which Leeds United played.
Yesterday, the FA published the independent commission's written reasons in which more details about the young player's transgressions were unveiled. According to the report, Jordan Stevens opened an account with the gambling company Sky Bet and placed his first bet on August 6th, 2018 – less than seven months after he joined Leeds United on January 31st, 2018.
It was confirmed by the player himself that he was aware that he was not allowed to bet on football under the existing FA rules. As part of his efforts to reduce the severity of his actions, Stevens claimed that he was influenced to start betting by his friends back in Gloucester who were in involved in betting, too.
Still, the overall amount of bets was described as modest at £510.12. Stevens did not play in any of the matches which involved Leeds United. The Independent Regulatory Commission found no evidence of actual impact on the games, but still, Stevens betting on matches which involved his own club were considered concerning. The 19-year-old player was found to be heavily affected by the presence of the gambling industry in football, a trend which has fuelled a lot of criticism lately.
Despite his young age and struggles to integrate himself at his new club, which is currently being sponsored by the gambling operator 32Red, Stevens placed bets on Leeds after the FA's presentation where betting regulations had been discussed. This, according to the commission, demonstrates a knowing and willful disregard for the rules.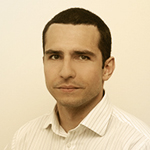 Daniel Williams has started his writing career as a freelance author at a local paper media. After working there for a couple of years and writing on various topics, he found his interest for the gambling industry.