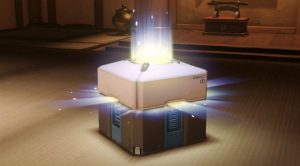 Some Members of Parliament have once again called for the UK gambling industry's trade body to address in-game spending and fully suspend children from accessing so-called loot boxes. According to MPs, British gambling legislation should regulate in-game spending.
The trade body which regulates the industry has responded to the calls, saying that it takes them very seriously and would review the MPs' recommendations.
According to some campaigners, free video games often encourage customers to purchase so-called loot boxes, which they claim are a type of gambling. Moreover, some online games have associated web-based marketplaces where players are given the opportunity to sell or trade such items.
During an inquiry held by the Digital, Culture, Media and Sport Committee into addictive and immersive technologies, it became clear that many young adults have fallen victims to such gaming options, which led to them building up debts which amount to thousands of pounds. As confirmed by the online game provider Jagex, some players could spend up to £1,000 a week or £5,000 on a monthly basis.
Some Members of Parliament have blamed the industry for being unwilling to become more responsible in cases when a player was spending large amounts of money. According to campaigners, some operators had been simply ignoring the questions which have been raised in regards to the gameplay, social responsibility and prevention.
Loot Boxes Are Not Regulated by British Gambling Laws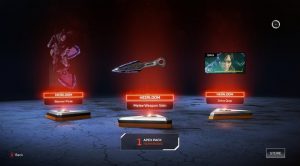 The concern about children's exposure to video game loot boxes made a House of Commons committee recommend such gaming features should be regulated as gambling, despite the UK Gambling Commission (UKGC) has previously rejected a proposal to categorise loot boxes as such.
As Casino Guardian has previously explained, loot boxes are in-game rewards in which a randomised selection of special items is offered to players who earn them or purchase them with real money. According to the above-mentioned Committee, loot boxes should not be regulated in case they can be exclusively earned in the gameplay but if purchased for real money, they should at least be marked as containing gambling and age-appropriate content.
Although loot boxes involve a certain element of chance because players are not aware of the boxes' content when earning or buying them, they are not covered by the existing gambling legislation due to the fact that the items which could be won are not considered to have a monetary value. However, according to reports, loot box winnings can be exchanged for money, so campaigners say game developers use them to facilitate generating profit from gambling addicts.
Loot boxes and in-game items have been found particularly attractive to children, who are usually more susceptible to harmful effects. Young individuals could also be easily exposed to potential gambling-related harm, as online games offering loot boxes could be addictive.
As revealed by a 2018 survey held by the UKGC, about 31% of children aged from 11 to 16 had purchased loot boxes with real money.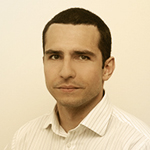 Daniel Williams has started his writing career as a freelance author at a local paper media. After working there for a couple of years and writing on various topics, he found his interest for the gambling industry.