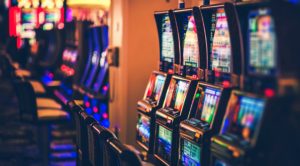 Several different organisations have been addressed by councillors who asked them to provide some figures regarding gambling participation and problem gambling rates as part of the Bradford District authorities' efforts to tackle problem gambling.
A recent meeting of the Corporate Scrutiny Committee has seen Bradford Council's members discuss the increasing number of gambling addiction cases. At the time, they heard the opinions of a recovering gambling addict and a representative of the gambling operator William Hill.
Tony Franklin, a recovering problem gambler, revealed that he used to spend up to £1,000 on a daily basis on controversial fixed-odds betting terminals (FOBTs). He further explained to the Committee that the negative consequences that excessive gambling could inflict on individuals who find it hard to control their gambling habits, gambling also drained money from the local economy.
A representative of William Hill, Ian Clark, was also present at the most recent meeting of the Committee and informed Bradford councillors that staff members were encouraged to intervene in case they notice customers show signs of compulsive gambling in the company's premises. Apart from that, the operator's staff members were instructed to tell customers they could opt for self-exclusion in case they felt their gambling was becoming a problem. Self-exclusion provides customers with the chance to block themselves from gambling in that or other betting shops.
Bradford City Council Is Trying to Tackle Problem Gambling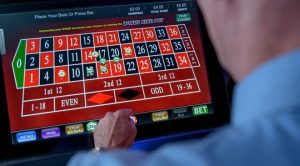 Earlier in 2019, the Corporate Scrutiny Committee of the Bradford Council had taken into consideration problem gambling rates in the district. At the time, Committee members were handed a report, according to which gambling businesses were mainly situated in some of the most deprived areas of the Bradford District. This means some of the most disadvantaged society members could be affected by the harmful habit.
Bradford councillors also called for future meetings where representatives of the gambling sector were present, as they were willing to hear their opinion on the issues associated with gambling-related harm prevention for vulnerable people.
According to Mr Clark, the representative of William Hill who was present at the latest meeting of the Committee, betting shops were the safest place for gambling, as it is harder for underage players to gamble unnoticed. As the Committee heard, apart from adult gaming centres and betting outlets, gambling terminals in pubs and bard were also some of the most preferred types of gambling.
As reminded by Councillor Richard Dunbar, there were 16 gambling premises in a 250-metre reach of Bradford City Hall. Council members have discussed local people's gambling habits and the rising popularity of gambling which has become a preferred pastime for many of them. Many Councillors believe that "industrialisation" of electronic gambling machines could be harmful to more vulnerable people who find it hard to control excessive gambling.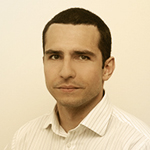 Daniel Williams has started his writing career as a freelance author at a local paper media. After working there for a couple of years and writing on various topics, he found his interest for the gambling industry.