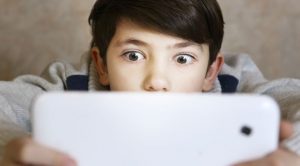 The leading gambling charity organisation in the UK, GambleAware, has joined forces with Parent Zone, a company which has vast experience in digital family life, to release a new campaign aimed at keeping children safer in online games.
The two companies want to popularise the possible gambling-related risks which could be faced by minors while playing online games. They are also willing to provide their parents with simple and practical advice that would help them recognise signs of gambling-related harm and keep their children safe.
Parent Zone partnered with the largest UK gambling charity to create a short animation which would help families learn more about the difference between gaming and gambling. The animation emphasises on the issue in an accessible way that could be easily perceived by children, too. There is also another short film which is mostly aiming at parents and giving them more detailed information on recognising gambling signs and risk reduction.
Apart from the two films, the companies have published an online quiz and glossary which provide British parents with the opportunity to explore the topic further so that they are more efficient in helping their children stay away from gambling. Teachers are also available to download a free resource pack, including a lesson plan which would help them introduce the topic in class, as well as important tips, a quiz, a list with frequently asked questions and the educational films called "Gaming or Gambling?"
Gambling-Related Harm Inflicted to British Teens Has Risen Lately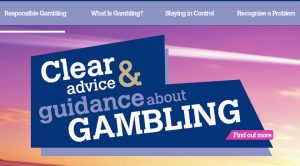 The partnership between GambleAware and Parent Zone has come at a time when anti-gambling campaigners' concern about gambling-related harm has risen considerably, and so has problem gambling rates. The fact that an increasing number of British children is getting addicted to gambling has been found even more concerning by the competent regulators.
At the end of June 2018, Parent Zone has presented the results of a survey which had found that 3 in 10 British teenagers between 13 and 18 who had taken part in the research believe that skin betting is a problem for underage individuals. It also became clear that 1 in 10 children from the same age group are playing or gambling online on skins, including mystery boxes, esports betting public pots and other skin betting operations. This was equivalent to 448,744 children aged 13-18 in the UK.
After it held an investigation into the growth of skin betting among young people, Parent Zone found that 1 in 4 children aged 13-18 (about 27%) has heard of skin betting. Also, 29% of children from this age range believe that skin gambling is a big or fairly big problem for underage individuals.
As Casino Guardian has already reported, skin betting is a relatively new activity, which allows players to bet on special in-game items known as "skins". Players who win such skins could sell them for real money, and the business has grown to extreme popularity on a global scale, with billions of pounds being spent on skin gambling every year.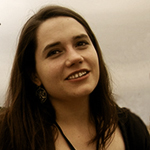 Olivia Cole has worked as a journalist for several years now. Over the last couple of years she has been engaged in writing about a number of industries and has developed an interest for the gambling market in the UK.