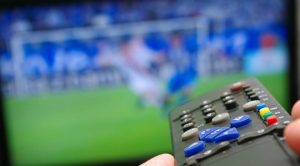 Sportsbet, the biggest corporate bookmaker in Australia, has gotten away with yet another controversial ad that many viewers from Down Under found offensive. The ad in question aims at promoting the sports betting operator's iOS app. It alleges the mobile product is so user-friendly that it is "foolproof".
The promotional clip depicts certain social groups like activists and vegans in unfavourable light, painting them as scruffy, overly indignant, and permanently offended. It also re-enacts the notorious 2014 incident that involved NRL footballer Todd Carney who urinated in his own mouth for laughs while in the bathroom of a nightclub.
This was intended as a private joke, but after a picture of Carney's prank emerged online, the player was ditched by his team, the Cronulla Sharks, which put an end to his thriving career. The Sportsbet ad features Carney standing in front of what appears to be a replica of the famed Manneken Pis fountain statue of a little boy. In the ad, however, the bronze man-child is not urinating into the fountain's basin but is recreating Carney's 2014 prank.
Sportsbet's ad unleashed a wave of discontent among viewers who found it offensive due to the stereotyping of certain social groups and nationalities. A number of complaints have been filed with the Australian Ad Standards Community Panel.
The Ad Standards Community Panel Cleared the Promo Clip from Contravention
Some viewers claimed in their complaints they were "appalled, disgusted, and outraged" by the promotional clip, imploring Ad Standards to remove it from the air as soon as possible. Others took issue with the stereotyping of Nigerian nationals as the ad depicted as "scammers on national TV".
Despite the massive wave of discontent, the Ad Standards Community Panel dismissed the complaints and ruled out that the Sportsbet ad does not breach the code of ethics.
This begs the question how gambling operators like Sportsbet get away with such risqué and often offensive promotional content. The country's government has a minor role where national advertising standards are concerned.
Advertising codes are developed by the Australian Association of National Advertisers (AANA). Gambling operator Sportsbet is actually a member of this entity. The Ad Standards Community Panel which cleared the ad from violation is a separate body.
Yet, Sportsbet is by no means a stranger to advertisements with controversial content that might strike certain members of the audience as offensive. Another app the company released in 2018 was met with huge public discontent as it showed a male naked from the waist up allegedly trimming his pubic hair.
This one advertised a promotional deal on the bookmaker's website and generated almost 800 complaints by disgruntled viewers, beating the previous record held by dating site Ashley Madison.
During a 2017 promotional campaign for its Android app, Sportsbet hired another sports star who had suffered a public disgrace. This time it was sprinter Bet Johnson who was involved in a doping scandal that cost him his Olympic Gold medal. The ad was subsequently taken down by Ad Standards who ruled out its content made light of sportsmen taking performance-enhancing drugs.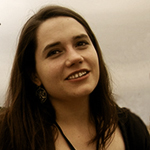 Olivia Cole has worked as a journalist for several years now. Over the last couple of years she has been engaged in writing about a number of industries and has developed an interest for the gambling market in the UK.