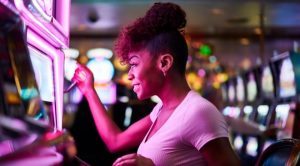 A young British woman took her life after spending £36,000 on gambling in a fortnight, leaving her mother homeless.
The 32-year-old Kimberley Wadsworth was given the money from her mother, who sold her house to pay for her daughter's debts. Unfortunately, she failed to control her compulsive gambling habit and spent the entire amount on gambling, which left her cashless and ashamed. She then sent her mother a message and committed suicide.
The young woman, who originates from Ilkley, West Yorkshire, started gambling in online casinos four years ago, at the time she was battling with depression. She was dealing with her father's death and was feeling unhappy in her marriage. As the BBC revealed, at the time her gambling addiction was at its worst, Ms Wadsworth spent an overall amount of £44,000 on gambling, including £17,000 she had received from her grandmother's will.
Kimberley had been trying to hide her compulsive gambling habit from her mother before things went really bad and the mother decided to sell her home in Leeds to help her clear her gambling-related debts. The mother had made an appointment with a hypnotherapist who was supposed to help her daughter deal with her gambling addiction, but Kimberley never went. Instead, after spending the money, she sent her a message saying "It's too late for me, mum" and took her life.
The Number of Gambling-Related Suicides in the UK on the Rise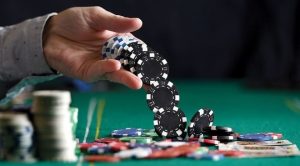 According to the young woman's mother, her daughter would still be alive in case professional held had been more readily available. She has explained that professionals know how to deal with gambling addicts, and most importantly, they are able to recognise the signs of problem gambling which is often impossible for addicts' family and friends.
The last few years have seen a considerable increase in the number of British people who deal with problem gambling. According to data provided by the major gambling regulatory body in the UK, the UK Gambling Commission (UKGC), there are about 430,000 people who are categorised as problem gamblers across the country, and a further 2 million are put at risk at getting addicted to gambling.
According to reports, one life is lost to suicide in the UK every 90 minutes. Unfortunately, an increase in the number of individuals who have killed themselves as a result of problem gambling has risen, with men considered three times more likely to kill themselves than women.
A number of charity organisations have been working across the country to help people who find it hard to control their gambling habits and who suffer the negative consequences of compulsive gambling. The National Health Service (NHS) has recently opened the first clinic outside of London aimed at helping British problem gamblers. Its Long Term Plan remains focused on providing various initiatives to tackle problem gambling, protect the most vulnerable society members and undo the damage caused by gambling.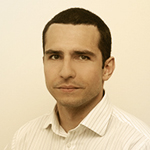 Daniel Williams has started his writing career as a freelance author at a local paper media. After working there for a couple of years and writing on various topics, he found his interest for the gambling industry.