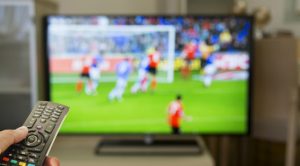 Earlier this week, two of the Malta-based online gambling operator Kindred Group's brands revealed the expansion of their responsible gambling strategy. As unveiled by their parent company, 32Red and Unibet would work in collaboration with some UK football clubs as part of an initiative to see responsible gambling messaging during all matches of the squads over the 2019/20 season.
As shared by the company, the announcement has been made after a successful trial carried out during one of the most important matches in world football, Rangers vs Celtic. During the match, the Rangers squad wore a shirt logo saying "32Red: Stay in Control". According to estimates, the message was seen by a live audience of more than 670,000 people. Evaluating the campaign as successful, the brand has expanded this policy by starting a responsible gambling campaign, as part of which all shirt logos of the brand-sponsored clubs would set to be changed with similar messages.
The "début" of the gambling brand's new responsible gambling campaign is to be with the Championship fixture between Derby County and Leeds United which is to be aired live on September 21st. The two gambling operator brands are aiming at making the responsible gambling messages visible for as many people as possible.
The two Kindred Group brands are set to use the following messages: "Play Responsibly" (Derby County), "Stay In Control" (Rangers), "Set Deposit Limits" (Middlesbrough), "Never Chase Losses" (Preston) and "Keep Gambling Fun" (Leeds United).
32Red and Unibet Using Most of Their Assets in Football to Show Commitment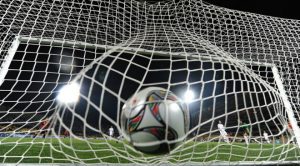 Kindred Group also revealed that its commitment would also be extended to utilising its other operations in football. This includes its advertising board assets on its current LED stadium perimeter, which have so far had an audience of more than 8.5 million people this season. Moreover, the company also intends to use its in-stadia advertising, programme advertising, social media and email channels to popularise responsible gambling among as many people as possible. More details regarding the commitment are set to be revealed at a later stage.
The General Manager of the UK operations of Kindred Group, Neil Banbury, explained that the initiative is aimed at building on some of the work the company had already been doing. He reminded that Kindred-branded LED boards this season have been displaying responsible gambling messages, but the campaign is a whole new level of engagement for the online gambling operator.
The announcement of Kindred Group comes at a time when the English Football League has been widely associated with the gambling industry due to the large number of gambling companies which have been inked sponsorship deals with the clubs. These close relations between professional sports and gambling have been strongly criticised, as an increasing number of football fans have been found to believe that gambling operators' involvement in the game was acceptable, and many of them even making an association between football and gambling.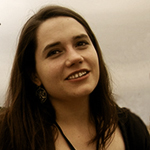 Olivia Cole has worked as a journalist for several years now. Over the last couple of years she has been engaged in writing about a number of industries and has developed an interest for the gambling market in the UK.