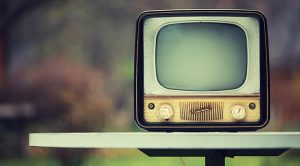 Recently, anti-gambling campaigners have been insisting that the gambling sector in the UK, and particularly, sports advertising and gambling sponsorships, needs stricter regulation such as the one available for tobacco products.
Research into the strong impact which advertising gambling and tobacco products have on society, and especially on the awareness, intentions and attitudes of young people towards these products, prompted some legislative changes which put an end to the relationship between tobacco and sports. However, as previously reported by Casino Guardian, the gap left in the market by the cigarette and alcohol industry has been filled by the gambling industry, with gambling operators' branding available literally everywhere in professional sports.
Football, in particular, has been flooded with gambling advertising materials lately, not to mention that the number of sponsorship contracts between UK professional football clubs and gambling companies. All this led to various anti-gambling campaigners calling for some legislative changes which would put an end of that relationship.
Gambling-related TV and radio advertising was suspended until the 2005 Gambling Act came into effect in the UK, ensuring a more relaxed regulation on the industry. Unfortunately, since that happened, spending on gambling-related advertising has significantly increased. According to reports, British gambling operators spent £328 million on direct advertising in 2018 alone but the actual amount is probably much higher, as the aforementioned figure does not include indirect advertising and online advertising.
In the past few years, there has been much evidence revealing the negative effect which increased gambling advertising has been having on society. Various research and anti-gambling campaigners have been suggesting that new regulation is necessary for the UK so that the advertising exposure through so-called "push marketing" and the perception of risk is reduced.
Young People Are Particularly Affected by Increased Gambling Advertising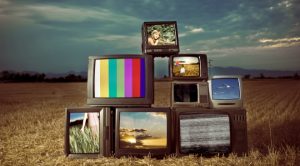 According to some anti-gambling campaigners, there has been an even more worrying trend over the past few years, as the number of young people affected by gambling advertising has been rising. Evidence provided after some research on the matter suggests that gambling adverts aired on TV and social media are found particularly interesting by young people under 18 years of age.
Sometimes, exposure to gambling advertising could become very dangerous. According to a recent Australian study, young people recall the names of sports betting companies which have been advertised during live sports events but they are also able to describe the most distinctive features of gambling brands. The results are similar in the UK, with children from 8 to 16 years of age who are identified as "super fans" of football on TV being also more likely to be able to make an association between football club logos and gambling sponsor brands.
According to anti-gambling campaigners, the potential effect which increased gambling advertising could have on individuals, particularly on young people, is worrying. Approximately 14% of British children aged 11-16 had gambled in the week preceding the study, with 1.7% of the children from the same group being described as gambling addicts, and 2.2% of the 11-16-year-olds being put at risk of problem gambling.
Recent research has shown that the feeling of increased excitement is the strongest motive for young adults to gamble. However, concerns about the exposure of young people to gambling advertising materials have been rising, which eventually has led to voluntary industry commitments, including the new "whistle-to-whistle" gambling advertising ban during live sports aired on TV before the 9:00 PM watershed. The only exception is made for horse racing as live advertising has been found crucial for this type of gambling.
Some professional football clubs have also said they would put their partnership with gambling brands under consideration and others have ended their sponsorship agreements with such companies.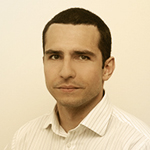 Daniel Williams has started his writing career as a freelance author at a local paper media. After working there for a couple of years and writing on various topics, he found his interest for the gambling industry.