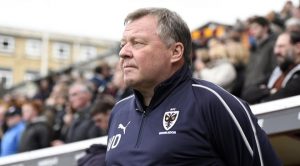 AFC Wimbledon dismissed Wally Downes from his position following allegations of violating the betting rules of the Football Association (FA), with the former football manager facing only minimal compensation because the club has engaged him on a non-contract basis.
According to media reports which appeared in the Daily Mail, Downes had not inked a contract at the time he joined the football club in December 2018 due to a disagreement which occurred between him and the club over potential bonus payments. Wally Downes was suspended from his position after facing charges by the FA that he breached the Association's rules by making eight bets on football matches in the six-year period between 2013 and 2019.
For the time being, the manager's position is occupied by Glyn Hodges who has been put temporarily in charge.
At the time when AFL Wimbledon revealed that Downes has been suspended from his role, the club refused to provide any more details on the case and issued only a short statement on the matter. The football club said at the time that its decision to suspend Mr Downes from his position with immediate effect, due to the seriousness of his breach of FA betting regulations.
Downes Found to Have Places Eight Bets on Football in Six Years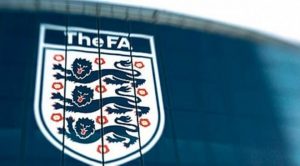 The 58-year-old football manager was found to have placed a number of bets on football matches for a period when he served as a coach of a few football clubs. He has been charged with violating rule E8, as was found to have placed eight bets on football matches from November 2013 to July 2019.
During the six-year period, Mr Downes had worked for a brief time as coach of Queens Park Rangers and then took over his position at AFC Wimbledon.
For now, the Football Association refused to make any comments on the content of the charges as the investigation about the football manager is still ongoing. Downes has become the latest professional football figure who has been subject to investigation of the sector's regulatory body which tightened its rules in 2014 as part of its efforts to prevent professional players, coaches and other officials in the English football leagues from placing bets on any football-related activity on a global scale.
Unfortunately, the relationship between gambling and football, in particular, has gotten more serious than ever, with an increasing number of gambling operators becoming sponsors of clubs in England's top divisions, including the Premier League (EPL). In addition, revelations have been made by players and other individuals close to the sector that many footballers and football club officials have actually been involved in betting activities. Recent investigations found some football players who have breached the FA rules and the sport's governing body punished them for that, imposing monetary fines and temporarily suspending them from playing.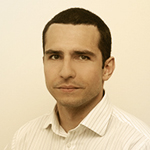 Daniel Williams has started his writing career as a freelance author at a local paper media. After working there for a couple of years and writing on various topics, he found his interest for the gambling industry.