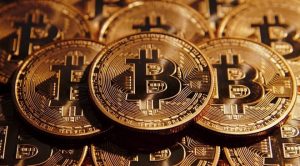 According to reports, the British financial regulatory body may be preparing to regulate the Bitcoin trading market as gambling.
The speculations that betting on Bitcoin trading could be soon made illegal started after emerging reports that the Financial Conduct Authority (FCA) is proposing a blanket ban on crypto-derivatives sale to retail investors. According to The Economist, a consultation on the issue closed on October 3rd, and the final decision of the regulator is expected to be unveiled in early 2020.
So-called cryptocurrencies, or crypto-derivative products, which offer various features and options to traders, have become increasingly popular over the past few years. The research firm Chainalysis reported that over 23 billion have been traded so far in 2019, and the figures are constantly rising. However, there have been some outbursts in the market which have made cryptocurrencies a centrepiece of regulator's attention across the world.
That is exactly why the Japanese Government has been considering to impose stricter registration requirements, and Hong Kong has suspended the access of retail investors to crypto funds. Most European countries have imposed strict regulation of cryptocurrencies, and now, the FCA is rumoured to be preparing a blanket ban proposal to stop the sale of crypto-derivatives to retail investors.
Cryptocurrencies' Volatility Causes Gambling-Related Criticism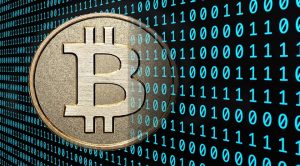 An interesting fact worth sharing is that importers often use the purchase of crypto-derivatives as a way to defend themselves against sharp declines in their domestic currency. However, cryptocurrencies, unlike traditional currencies, are not legally treated as money since they have no store of value. They are also rarely used as a unit of account and despite their rising popularity, cryptocurrencies are still not widely accepted. Also, as the FCA has explained, in case of trading crypto-derivatives, customers cannot claim they are for hedging purposes.
All this is a pretty good explanation of the reason why most cryptocurrencies are currently traded as investment products. In addition, the assets which most such derivatives track are hard to value, and their prices are usually different in the different crypto-exchanges. Cryptocurrencies are also much more volatile even in comparison to risky physical commodities. To some extent, it is exactly the volatility of cryptocurrencies which has brought them a lot of criticism and why they have been described as a form of gambling.
According to estimates of the financial regulator of the UK, the total losses generated by British investors on cryptocurrencies from the middle of 2017 to the end of 2018 amounted to £371 million. Apart from that, two other features offered by crypto-derivatives could cause serious problems, the FCA believes – high trading costs and leverage. In the regulator's opinion, a ban on the activities, which may be regulated as illegal gambling, could reduce consumer losses by up to £234 million on an annual basis.
Some industry insiders, however, disagree with the FCA. According to proponents of the practice, cryptocurrencies are no riskier than other derivatives, and a ban could push consumers towards making investments in unregulated crypto-derivatives.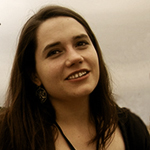 Olivia Cole has worked as a journalist for several years now. Over the last couple of years she has been engaged in writing about a number of industries and has developed an interest for the gambling market in the UK.