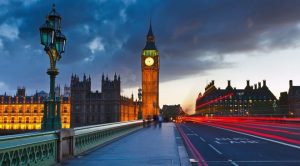 The Young Gamers and Gamblers Education Trust (YGAM), a national charity aimed at protecting, informing and educating vulnerable people and young players about gambling harm, has announced a collaboration with the gambling support service Betknowmore UK. The partnership between the two organisations would be aimed at providing a responsible gambling plan which is "purposeful, authentic and genuine".
The collaboration was welcomed by the chiefs of both organisations, who once again emphasised on the necessity of credible and certified practices across the UK gambling industry.
As revealed by the two organisations, they planned to roll out two new training models as part of their strategy which is aimed at helping more universities, students, industry professionals and regular customers. Both charities have been working for more than five years and have been partnering with some businesses in the gambling sector in order to provide qualitative protection to British people.
The founder of YGAM, Lee Willows, who is also a Chief Executive Officer of the charity, has shared that both organisations have been generating "purposeful impact" for over half a decade in the industry. Mr Willows also shared that the two charities are aimed at complementing the current trends associated with the provision of social responsibility and safer gambling from gambling operators.
YGAM and Betknowmore UK to Roll Out Workshops for Staff of Local Gambling Premises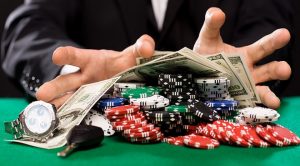 YGAM and Betknowmore UK are now joining forces to help gambling operators tailor their content in a way that would complement current training and to deliver better protection for their customers in both brick-and-mortar premises and online.
The two charities revealed they had developed two one-day Understanding Safer Gambling and Safeguarding in a Gambling Environment workshops which are aimed at providing better training for customer-facing staff at gambling premises. The major topics which are to be covered at the workshops are engaging with gambling addicts, customer care, risk assessment and safer gambling provision, legal and compliance, and mentoring and coaching.
YGAM and Betknowmore UK revealed that they will offer their Peer Education Programme starting this autumn and they also consider rolling out workshops in the Isle of Man, Gibraltar and Malta. The two charities shared they plan to launch open workshops in London in January 2020.
In the last few years, responsible gambling and raising gambling awareness have been among the most important targets of charity organisations in the country, considering the constantly increasing gambling participation and problem gambling rates in the UK. Also, more young and vulnerable individuals have been falling victims to their compulsive gambling habits, and the advanced digitalisation of the sector is only making things harder for gambling regulators.
Over the last twelve months, YGAM has worked with 1,700 youth organisations and schools to implement its education programme regarding gambling. Betknowmore UK, on the other hand, has also been actively providing gambling support for Brits who need to deal with their harmful gambling habits.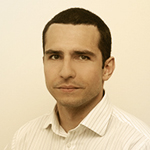 Daniel Williams has started his writing career as a freelance author at a local paper media. After working there for a couple of years and writing on various topics, he found his interest for the gambling industry.