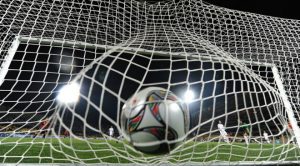 Andy Bryan, a veteran kit man of Greenock Morton F.C. is facing several Scottish Football Association (SFA) charges over gambling offences. He is facing a Notice of Complaint regarding some bets he had placed on a number of football matches, as well as on other sports.
The man has been hit by a total of ten charges which date back to games he had allegedly placed bets on in 2012. According to reports, some of the bets were related to games of Greenock Morton F.C. Along with the investigation held by the SFA, the professional football club which plays in the Scottish Championship is also looking into the alleged offences against their employee in an internal probe.
Greenock Morton F.C. confirmed on their website that an investigation against Bryan is being held.
A representative of the club has written that Greenock Morton had been made aware of the SFA inquiry findings into alleged betting on football matches involving one of the employees of the club. The Scottish Championship football club has also written that it backs and recognises the values associated with the game integrity as its own, having worked in close collaboration with the SFA to train and educate its staff to respect the Association's rules and stick to the policies under which gambling on football is regulated.
Scottish Championship Club Starts an Internal Probe against Andy Bryan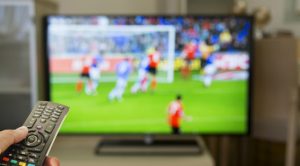 Andy Bryan, who has worked as a backroom kit man for the club since 1998, is to face a hearing at the Scottish Football Association on October 24th. According to information in local media hubs, he has been suspended by the Scottish Championship club until the outcome of the hearing is announced.
As mentioned above, the kit man is facing a number of gambling offences after the SFA found him to had staked money on different football matches, including games involving Greenock Morton F.C. According to findings of the Association, Bryan had placed wagers on other sports, too.
The Scottish Championship club's kit man is not the first backroom employee of a sports club facing an investigation involving gambling allegations in the UK. Some of the most recent cases included Manchester United star Paul Scholes, as well as the assistant coach of Welsh Rugby Union Rob Howley. Several professional football players, including Joey Barton, Daniel Sturridge and Yerry Mina, have also faced gambling charges from the FA. The respective sports bodies across the UK have been lately strengthening the measures regarding gambling in professional sports, saying that such activity may have a negative effect on the integrity of sports.
In the statement published on its website, Greenock Morton F.C. also explained that it would ensure accountability from all individuals who breach the SFA gambling rules and reminded that as a Scottish Championship club it also has a strict policy on football gambling.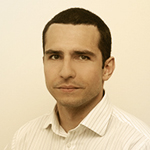 Daniel Williams has started his writing career as a freelance author at a local paper media. After working there for a couple of years and writing on various topics, he found his interest for the gambling industry.