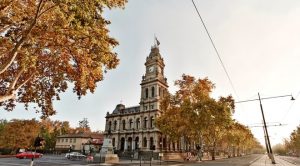 According to new statistics provided by the Victorian Commission for Gambling and Liquor Regulation, gamblers have lost over AU$9 million on Bendigo-based electronic gambling terminals so far in the ongoing fiscal year. The figure represents an almost AU$100,000 increase in customer spending on the gambling machines.
As the state's gambling regulatory body has revealed, the total amount spent on the Greater Bendigo-based machines, also known as pokies, during the first two months of the current financial year was AU$9,329,875. The customer spending on the poker machines in August 2019 was estimated at AU$4,827,615, which is an increase of about AU$300,000 in comparison to what they lost on local pokies in July.
The previous financial year saw local gamblers lose a total of AU$50,671,968 on electronic gaming terminals.
According to the data provided by the Victorian gambling regulatory body, the registered gambling losses of players living in the neighbouring local government area of Campaspe amounted to AU$2,024,167 in the current financial year so far. The figure represents an 8.7% increase from the previous July-August period.
The expenditure statistics for Campaspe also included the Shire of Gannawarra. According to the Victorian Commission for Gambling and Liquor Regulation, losses generated by local gamblers amounted to AU$1,008,386 in July and AU$1,015,799 in August. These losses have been generated across a total of 254 poker machines in five venues. The average monthly losses for 2018/19 were set at AU$900,445.
Local Gambling Addicts Boost Electronic Gaming Machine Spending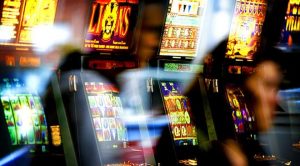 Francis Lynch, the regional director of Anglicare Victoria, an organisation aimed at providing support to children, young people and families, has explained that that part of the increase registered in poker machine spending was driven by local gambling addicts. The services provided by Anglicare Victoria include a program which is focused especially on helping people who find it difficult to control their gambling habits.
According to Mr Lynch, statistics presented by the Victorian gambling regulator for Campaspe were particularly concerning, as they reflected an increase registered in the number of people who took advantage of his organisations' services.
As explained by the charity organisation's regional director, the reasons for the increase in poker machines' spending still remain unknown to him. The one thing he is sure about is that such a trend could end up with an increase in the problem gambling rates, too. Mr Lynch shared that most people who spend money on electronic gaming machines do not have any problems with the machines' use. However, a certain proportion of gamblers in the local community get addicted to using the terminals and it is exactly them who are most vulnerable to gambling-related harm.
In his opinion, electronic gambling terminals did not show up hidden gambling, which is currently happening through local and offshore online gambling sites. Mr Lynch said that many online gamblers also face gambling-related harm, with some of them becoming gambling addicts but it is harder to monitor and control the actual online problem gambling rates.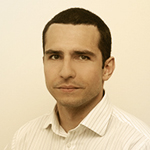 Daniel Williams has started his writing career as a freelance author at a local paper media. After working there for a couple of years and writing on various topics, he found his interest for the gambling industry.