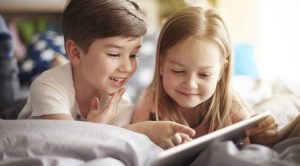 Academics from Cardiff University revealed that almost 50% of children aged 11 to 16 have confessed that they have recently gambled. The study, one of the most extensive ones of its kind, has also revealed that underage individuals from minority ethnic groups were more likely to spend money on gambling than native British children.
According to the results of the Cardiff University researchers, 41% of the children between 11 and 16 years of age have taken part in some kind of gambling activity within the previous 12 months. The most popular form of gambling among minors in the UK were fruit machines offered at pubs, clubs and arcades across the country, followed by playing cards for money with friends and scratchcards.
As revealed by researchers from Cardiff University, children from minority ethnic groups were found to be gambling significantly more and usually feel worse about what they have done afterwards. The researchers have also found that students whose connection to school was not so great were also more susceptible to gambling and then feel bad about placing bets.
According to researchers, more needs to be done to raise awareness of the risks of gambling. They called for the Government, politicians, the gambling sector, parents and schools to consider putting more limits on their children's exposure to gambling.
Gambling Participation and Problem Gambling Rates among Children Aged 11-16 On the Rise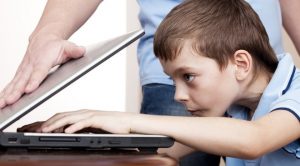 The last few decades have seen an increase not only in gambling participation rates of adults but also in the gambling participation and problem gambling rates of British adolescents. According to researchers, the new study highlights the fact that gambling might be emerging as a new public health issue.
The data provided as a result of the research shows that the earlier a person starts gambling, the more likely it becomes for him to develop gambling addiction at a later age. The easy accessibility to gambling, combined with limited education of some minority ethnic groups makes children and young adults more vulnerable to potential harms associated with gambling. This is why researchers have called the competent authorities to do more in order to make sure that young people's exposure to gambling is reduced.
At the time when Cardiff University's research was held, over 37,000 students in Wales responded to the questions as part of a school health survey. The study was aimed at emphasising on the children who had already gambled and the major results of the research have been mostly in line with the ones provided by other studies.
Back in 2018, the main gambling regulatory body in the UK – the UK Gambling Commission (UKGC) – revealed that 39% of children aged between 11 and 16 had gambled using their own money. Now, researchers from Cardiff University have highlighted some gambling habits of children originating from minority ethnic groups and compared them with their native British counterparts.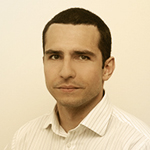 Daniel Williams has started his writing career as a freelance author at a local paper media. After working there for a couple of years and writing on various topics, he found his interest for the gambling industry.