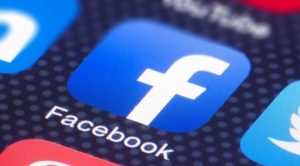 Facebook has been thinking to take legal action against a UK-based startup company which has been using the social media's ad-targeting feature to help gambling operators lure users into gambling.
According to the social media, The Spinner has used not only Facebook but other social media platforms, as well, to help gambling companies manipulate and "brainwash" people to start gambling at their online casinos. The company, a startup based in the UK, provides so-called "sniper targeting" adverts on various social media platforms – a practice which sets ads which are focused on a specific type of users or a particular subject.
Over the years, Facebook has been used to promote various products and services and has even been used as a platform to promote political candidates or parties. Having this in mind, it would hardly surprise anyone that social media has also been used for gambling advertising purposes.
Reportedly, a large number of gambling operators have not been using Facebook for advertising only. According to some reports, a small number of companies have also been using Facebook as a way to indirectly lure players into visiting their online casinos and gambling websites. According to reports, such operators have often been using the services of The Spinner that has been providing them with its "sniper targeting" service.
So far, The Spinner has already been involved with a number of "brainwashing" campaigns that have not only been associated with gambling. What The Spinner does, is sending cookies to the targeted individuals, which when downloaded, make sure that they stop seeing articles on their feeds on Facebook or other social media platforms.
"Sniper Targeting" Used by The Spinner to "Brainwash" Gambling Companies' Users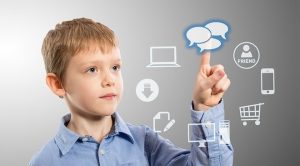 In an interview for The Forbes, the company spokesperson Elliot Shefler shared that The Spinner has also been working with a number of gambling companies that were willing to lure customers into using their websites.
As Mr Shefler has revealed, several online casino companies have started using the targeting methods of The Spinner in order to make their existing players log in their accounts with the online casino and play more often. According to him, this "sniper targeting" has been used mostly for slot players, and the customers affected are being exposed to hundreds of gambling articles informing them about large jackpots won.
What makes things even worse, is the fact that such articles are usually editorial posts published on major news websites, rather than them openly promote a particular gambling company or its products and services. All this puts under question the transparency of the practice, not to mention its obvious ethical issues, as players are led to believe that they are seeing these only because they are worth reading. According to media reports, such targeted posts have been also used by gambling companies to attract underage individuals.
Only a week ago, a joint investigation of The Guardian and the Danish Broadcasting Corporation has found that Facebook has been used as an advertising platform by many gambling operators and alcohol companies. The results of the prove have shown that about 130,000 British underage individuals have been interested in gambling according to Facebook's automatically-generated interests.
In any case, The Spinner's activities have not affected the reputation of the social network well. A spokesperson for Facebook has explained that the social network intends to take enforcement actions against the UK-based start-up and is currently evaluating legal options. The social network is against the practice of targeting single individuals and would have zero tolerance for such practices which try to bypass its policies and are dangerous to people on Facebook.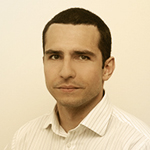 Daniel Williams has started his writing career as a freelance author at a local paper media. After working there for a couple of years and writing on various topics, he found his interest for the gambling industry.