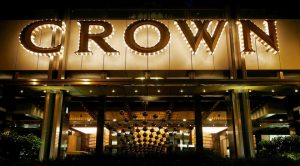 A businessman who the United Nations had banned from travel due to him providing financial and military support to Charles Taylor, a Liberian war criminal, has been one of the high-rollers who have been allowed to gamble millions in the Crown Resorts' VIP rooms.
Crown Resorts does not seem to have been bothered by the fact that Joseph Wong Kiia Tai was subject to international sanctions, despite the United Nations' Security Council 2004 decision to put him on their travel and financial blacklist for helping Liberian dictator Charles Taylor, who was sentenced to 50 years imprisonment for his acts of barbarity at the time of the Civil War of Sierra Leone. According to confidential gambling records seen by The Sydney Morning Herald, Mr Wong repeatedly visited the high-roller rooms of Crown Resorts on the territory of Australia.
As revealed in the above-mentioned confidential records, Wong was able to freely enter the country despite the serious sanctions against him, gambling and losing an amount of over AU$6 million at Crown's Australian VIP rooms in the gambling operator's casinos in Perth and Melbourne in the period from 2010 to 2018. During the same period, the blacklisting of Mr Wong was not secret and could have been revealed even with a Google search.
The revelations raise questions about the rest of high-roller gamblers who have been allowed to enter Crown Resorts' casinos and the checks of such VIP punters that are carried out by staff members of Crown's casinos.
Crown Resorts Has Been Involved in Multiple Scandals and Faces Serious Allegations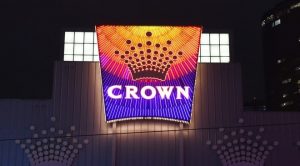 Crown Resorts has lately been involved in a series of scandals over money laundering allegations and allegations of criminal links to some of the Chinese junket operators that are known for luring foreign high-roller gamblers to Australian casino VIP rooms.
As Casino Guardian reported at the beginning of the week, Chinese junket operators that worked in collaboration with Crown Resorts often used private jets for the recruited foreign high-roller punters, who were then taken to gamble in special private VIP rooms at the casino. Such junket operators usually bypassed the country's customs inspections, not to mention that they have been involved in exchanging huge amounts of money.
A couple of days ago, a local news hub aired video footage of a man unloading hundreds of thousands of dollars in a Suncity junket room at Crown Casino Melbourne and exchanging the money for high-value casino chips. According to reports, the scheme has been used multiple times to lure affluent foreign VIP customers into the brand's casinos.
Now, the revelations about Joseph Wong who has gambled at Crown's casinos in Australia once again highlight Crown's failures to detect or take actions to suspend high-rollers linked to corruption or criminal activity who could have been seeking to launder some money at the high-roller rooms at the casino.
In Wong's case, the Federal Government endorsed his UN Security Council listing in April 2006, but the leaked casino records prove that he has visited Crown Resorts' casinos multiple times using the services of an Indonesian junket operator.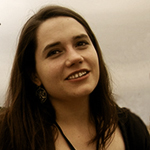 Olivia Cole has worked as a journalist for several years now. Over the last couple of years she has been engaged in writing about a number of industries and has developed an interest for the gambling market in the UK.