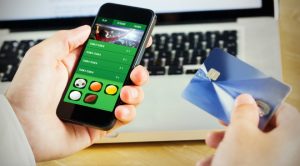 One of the largest charity organisations which helps British problem gamblers, GambleAware, and researchers from the University of Bristol have urged local banks and other firms that offer financial services to help them tackle gambling-related harm. The charity has called for them to take part in a program that is focused on using technology to prevent people from suffering the negative impact of problem gambling.
Over the last two years, a number of UK banks, including Lloyds Banking Group, Barclays, Monzo, NatWest and Starling, have rolled out so-called "gambling blocks" – systems that offer their customers the chance to ban themselves from making payments at gambling outlets with their bank cards. The restrictions are valid for both retail and online gambling services and help people control their expenditures made on gambling.
A new three-year programme launched in collaboration between the Personal Finance Research Centre at the Bristol University and GambleAware is set to initially check the effectiveness of the above-mentioned measures and then to find out whether and how their potential could be pushed to the maximum.
Then, the programme is set to find other ways that could be used by local banks and financial services companies such as credit reference agencies, lenders and e-money firm to provide further support to their customers who have been facing difficulties due to the negative consequences associated with gambling.
The Major Goal of the Programme Is to Make Sure Gamblers Are Well Protected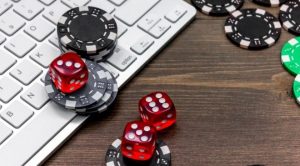 For the time being, some ideas could be investigated further, including the use of budget planners, applications and other money guidance tools that would help gamblers control their spending along with the feature they could use to fully ban themselves from gambling.
The leader of the programme, Professor Sharon Collard, has explained that the researchers have been looking forward to working in partnership with various stakeholders, including banks and financial services providers, in order for them to come up with really effective and usable solutions. She reminded that the major goal of the programme is to make sure that people are well protected against the possible financial harm that could be inflicted to them as a result of their compulsive habits. Professor Collard further urged all financial service organisations to get in touch with the researchers and GambleAware and take part in the programme.
According to her, banks and lenders as some of the larger financial institutions in the country, have a duty to support their most vulnerable customers. Considering the links between money and gambling, that makes it even more important for such companies to participate in programmes aimed at reducing gambling-related harm and protecting people from suffering possible negative effects that could seriously deteriorate the quality of their lives.
As reported by Casino Guardian, the beginning of the week saw HSBC Bank use its Twitter account to reveal that it plans the implementation of some restrictions on online gambling transactions by the end of 2019. The move has been taken as part of the bank's effort to better protect its customers against possible gambling-related harm by setting a daily spending limit for gambling transactions through its online and mobile application.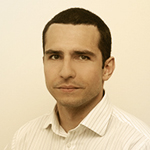 Daniel Williams has started his writing career as a freelance author at a local paper media. After working there for a couple of years and writing on various topics, he found his interest for the gambling industry.