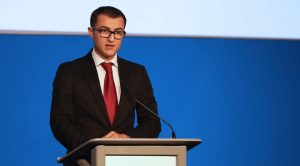 Silvio Schembri, the junior minister for financial services of Malta, has tried to make the problems regarding local gambling operators, which the head of the UK Gambling Commission (UKGC) recently highlighted, look less significant.
In an interview with a local news agency, Mr Schembri played down the concerns raised by Neil McArthur, Chief Executive Officer of the UKGC, at the recent ARQ Conference in Malta. During his keynote speech at the ARQ Conference, Mr McArthur signalled that Malta-based gambling operators were actually among the most common offenders of British gambling regulation.
Malta's junior minister for financial services, however, does not seem to be paying much attention to these revelations. He praised the Malta Gaming Authority (MGA) for doing a great job and explained that politicians were obliged to make sure they provide all the necessary tools to the gambling regulators to help it properly do its job to monitor and control the local gambling sector. These measures include enhancing the applicable legislation when needed to facilitate the work of gambling regulatory bodies.
Mr Schembri also confirmed that local politicians would remain committed to these obligations in the future.
Neil McArthur Says Malta-Based Gambling Operators Are Among Biggest UK Gambling Regulation Offenders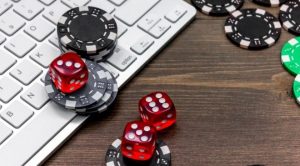 As Casino Guardian reported earlier, the CEO of UKGC, Neil McArthur, scolded some Malta-based gambling operators, saying that their compliance with the UK gambling regulation was not good enough. Mr McArthur further noted that Maltese gambling companies currently account for more than 30% of the total gambling revenue in the UK gambling market.
The UKGC's CEO shared his concern that some Maltese gambling companies do not do enough to raise their standards in accordance with the requirements of the UKGC. As mentioned above, he highlighted the fact that some of these companies have been among the greatest offenders in the UK gambling sector.
During his speech at the ARQ Conference, Mr McArthur shared that more than half of the online casino operators (24 out of 45) that had been urged by the UKGC to submit a special action plan for raising their standards, were based in Malta. Back in 2018, the major gambling regulatory body in the UK took actions against 123 online casino operators in order to make sure they meet the compliance standards they had been supposed to follow. Apart from that, five Maltese gambling operators were among the seven companies which were forced to pay massive penalty packages that combined are worth £18 million.
Malta-based gambling companies have faced criticism not only from the UK Gambling Commission's boss. The lack of compliance that these operators have demonstrated has drawn criticism of a number of countries within the European Union (EU). One of these EU member states is Sweden that has been one of the most eager fighters to suspend operators that have been violating gambling regulations. This criticism has already had affected the operators, with a few Malta-based gambling unveiling special restructuring plans and staff lay-offs to deal with the clampdown.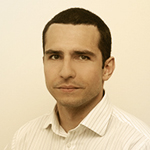 Daniel Williams has started his writing career as a freelance author at a local paper media. After working there for a couple of years and writing on various topics, he found his interest for the gambling industry.