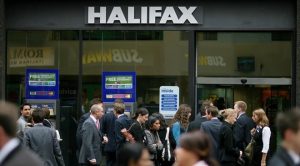 The British banking brand Halifax has released a new feature to provide better protection to customers against gambling-related harm.
The new feature available at the mobile application of the bank is a "gambling card freeze" and was developed as part of the bank's efforts to provide support to customers who want to gamble responsibly and manage their finances in the best way possible.
Customers of Halifax who use the bank's mobile application would be able to use the feature to suspend their transactions to gambling companies. The gambling transactions ban can be applied to any of the customers' debit and credit cards. The banking brand is to also offer a "defrosting" period in case the customer wants to change their decision to block gambling transactions to and from their account. In order to do that, they would be required to wait 48 hours. This period is considered to be enough for customers to make up their mind and not make hasty decisions.
The move has come as part of a broader set of measures aimed at protecting British people from gambling-related harm. Apart from the option of allowing consumers to suspend gambling transactions, Halifax has also revealed that it is to share further support information for its customers online.
Furthermore, the bank has shared that it has joined forces with Warwick University for a review and analysis of the impact which the possible negative effect of gambling. As revealed by Halifax, the results of the research would be shared with the British gambling industry watchdog and other organisations in the upcoming months.
Gambling Protection Measures of Halifax Follow Suit of Other British Financial Institutions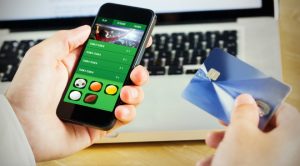 For the time being, the online gambling market of the UK is one of the largest ones on the global scale. About 18% of the British population gambles online, with the figure representing an almost 8% increase in comparison to five years ago.
British banks have been facing some criticism over the past few years for allowing gambling transactions to be made with their debit and credit cards. According to information provided by the Responsible Gambling Strategy Board of the UK Gambling Commission (UKGC), gambling with borrowed money seriously boosts the risk that players will gamble with more money than they can actually afford to spend.
Previously, a number of British banks have revealed some measures aimed at protecting customers from the negative consequences that gambling could have on their finances, physical and mental health and even life. The beginning of November saw HSBC Bank unveil its intentions to impose some restrictions on online gambling services-related transactions. Yesterday, the bank officially confirmed that it would let its customers block spending on such websites.
As Casino Guardian reported, the local retail and commercial bank NatWest announced that it is implementing new measures to provide problem gamblers with some help. Gambling addicts would be able to book a special counselling session with a professional in the bank's branches across the country.
Several months ago, a number of other banks and large financial institutions such as Barclays, Starling and Monzo started the introduction of special tools aimed at allowing the customers of the banks' mobile apps to suspend all gambling transactions. In March 2019, Cashplus also provided a similar feature to its customers in the UK, to help them ban credit card transactions to online gambling sites.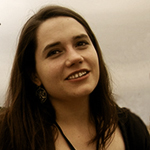 Olivia Cole has worked as a journalist for several years now. Over the last couple of years she has been engaged in writing about a number of industries and has developed an interest for the gambling market in the UK.