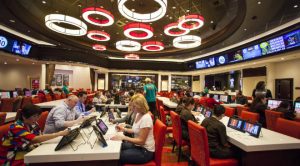 A players association has warned that bingo halls in Ireland could be pressed to cease operation in case proposed new gambling bills are signed into law in the upcoming week.
A warning has been issued by the Bingo Players Association that new gambling legislation is likely to result in significant reductions being made in the prizes offered by bingo halls, which would discourage many people from bingo services.
On Wednesday, December 4th, the Gambling and Lotteries (Amendment) Bill 2019 is set to be signed into law. Under the provisions of the new bill, pay-outs offered by bingo halls across Ireland must not surpass 50 pc of proceeds that a bingo operator collects. For the time being, the average money prizes offer are worth from 75 to 85 pc.
According to the Bingo Players Association, the reduction of the payouts offered by Irish bingo halls would disappoint players, making them think prize money is not worth it. The implementation of the new bill would also effectively ban roll-over jackpots.
The Association has started a campaign called "Save Our Bingo" and plans to protest outside Leinster House on December 3rd. In a final effort to convince Irish lawmakers to bring some changes to the legislation, the group has organised buses to drive protesters to Kildare Street where a "massive bingo rally" is planned to be held outside the National Parliament.
The Group Is to Protest Against the Gambling and Lotteries Bill Outside the National Parliament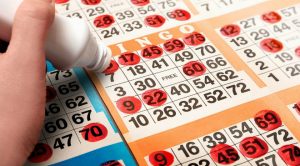 An online petition has also been set up by the Bingo Players Association that is counting on a targeted campaign in the social media in order to raise the awareness about the possible impact that the new bingo legislation could have.
Marie McVitty, a spokesperson of the group, shared that she was shocked when she heard about the impact that the new laws are expected to have on her favourite pastime. She said that the new legislation was expected to make all bingo halls in Ireland to cease operations, so it had to be immediately stopped.
According to Ms McVitty, the possible massive closures of bingo halls across Ireland would harm local communities and would have a significant impact on elderly people who have the game as a main social outlet for the time being. As the group's spokesperson explained, many elderly people and people who live alone are playing bingo on a weekly basis as they have the chance to socialise and meet people.
According to Ms McVitty, people are less likely to get addicted to bingo than to any other forms of gambling, because bingo halls are more associated with social interaction and having fun. She further noted that it was very much unlikely for a person to spend all of their money in a bingo hall, as no one was forcing them to do anything and everyone spends only as much as they can afford to.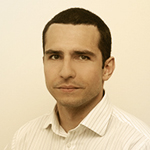 Daniel Williams has started his writing career as a freelance author at a local paper media. After working there for a couple of years and writing on various topics, he found his interest for the gambling industry.