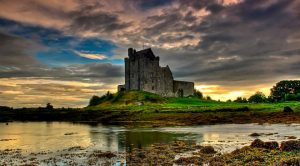 On-course bookmakers across Ireland are faced with a grim situation following last week's disputes between the Irish National Professional Bookmakers Association (INPBA), Horse Racing Ireland (HRI), and the Association of Irish Racecourses (AIR).
Things escalated to such an extent that the INPBA warned its members may skip on attending last week's fixture in Punchestown and other scheduled races in the future. The parties concerned are expected to meet again tomorrow for further negotiations.
On-course bookies are under threat of turning into an endangered species as their off-track brethren are now the ones that generate the big money where revenue is concerned. Other factors that could potentially contribute to the on-course bookmakers' downfall include the decline in turnover, the additional costs resulting from high admission fees, and the intervals between scheduled fixtures.
On-Course Bookies' Turnover Has Plummeted by 75% in the Last Decade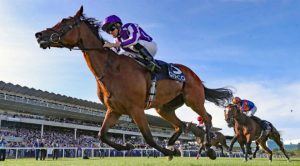 The presence of individual bookmakers on-course has been an integral part of Ireland's race-betting culture for decades but is currently threatened with extinction. An increasing number of race bettors now prefer to use the services of online bookmakers.
The popularity of online racebooks has led to an eye-watering drop in the revenue generated by their on-track cousins. According to a recently released statement by the INPBA, the on-course betting turnover has suffered a huge 75% decline over the last decade alone.
This drop can be attributed to the decrease in attendance at landbased racetracks. Meanwhile, the number of scheduled fixtures has risen from 335 in 2019 to 370 in 2020. INPBA representatives explained last week that racetrack attendance has suffered badly, especially for lesser fixtures that take place during the midweek.
This shortage of spectators on the tracks translates into less betting action and turnover for the bookies. To add insult to injury, the on-course bookmakers are burdened with additional pitch fees. They are expected to pay five times the entry fee just to stand in a box at a given fixture. With an admission fee of €20, a bookie will have to pay €100 just to be admitted on the racetrack.
INPBA Requests Changes to Help On-Course Bookies Survive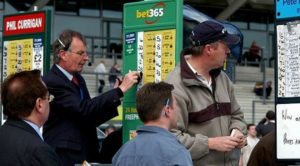 The decline of the on-track betting sector in Ireland partially stems from the ever-increasing popularity of online race betting. If a punter can reach into their pocket, take out their smartphone and use it to watch and bet on major racing competitions at Thurles, for example, they would not bother attending in person.
Major racetracks are not disheartened by attendance decline because they can now stream their races to betting shops, reaching millions of punters worldwide. Revenue is also generated from profitable media rights agreements.
Of course, big racing festivals like those at Punchestown and Galway still have the potential to draw in huge spectator crowds. It is the midweek meetings with poor attendance that on-course bookies struggle with.
The INPBA stressed last week it is not looking to effectively go on strike but could not guarantee its services at all fixtures from November 24 onwards. Representatives of the INPBA are to meet with members of AIR and HRI tomorrow for further negotiations in Newbridge.
Bookmakers demand changes to be introduced on admission charges, race planning, and the intervals between the fixtures. Despite the absence of cooperation on behalf of AIR so far, the INPBA chairman, Ray Mulvaney, still believes some progress can be made to save the declining on-track bookmaking industry in the country.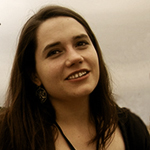 Olivia Cole has worked as a journalist for several years now. Over the last couple of years she has been engaged in writing about a number of industries and has developed an interest for the gambling market in the UK.