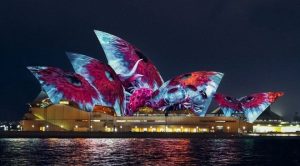 A recent survey conducted by the Australian Institute of Family Studies shows that 16% of Aussie teens age 16 to 17 have been involved in one form of real-money gambling or another over the past twelve months.
The study also suggests a possible correlation between simulated gambling in video games and the likelihood of Aussie teens suffering from gambling-related problems during their adult life.
As many as 10,000 adolescents age 16 to 17 participated in the Growing Up in Australia: Longitudinal Study of Australian Children (LSAC) along with their parents. The results indicate that teenage boys are more prone to gamble than their female peers.
According to the LSAC data, about one in five boys admitted to having wagered real money as compared to one in eight girls. Around 2.8% of all survey participants exhibited at-risk behaviours associated with problem gambling.
It appears the most widespread type of gambling activity among the Aussie youth is placing private wagers with peers or family members. This primarily included forms of betting without legal age restrictions, such as mahjong and card games. LSAC explains this with the availability of online betting sites where teens may possibly get around the legal age restrictions.
Punting for real money on sporting events and races is not legally allowed Down Under for individuals under the lawful betting age of 18 years old. Despite these restrictions, 5% of the survey participants said they had spent money on sports or race wagering, with boys again surpassing girls in participation.
It makes sense that only persons of legal age (18) are permitted to enter the premises of Australian gaming venues. For this purpose, all customers are expected to provide satisfactory proof of their age.
As the survey figures show, this has not prevented roughly 2% of the teens from this age group to spend money on prohibited products like casino-style table games, pokie machines, and keno. The least common forms of gambling among the surveyed teens were instant scratchcards and lottery games. One possible explanation is that stricter measures are in force at the point of sale of lottery items.
The teens who admitted to having gambled over the past year were also requested to answer nine additional questions to establish whether they are at risk of developing a problem. The participants were asked to rate how often gambling has caused them financial or health problems like anxiety and stress.
Most of the young Aussies who have gambled in the last twelve months, or around 88% of the respondents, were not within the problem-gambling risk group.
Simulated Betting Could Cause a Transition to Commercial Gambling in Adulthood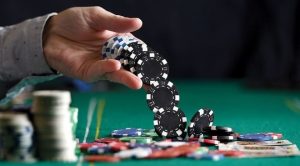 The LSAC survey also dabbled the connection between gambling at a young age and the likelihood of developing relationship and gambling-related problems in adulthood. According to researcher Dr Rebecca Jenkinson, other factors could also influence teens' gambling behaviour, including the environment at home.
The influence of peers should not be underestimated, either. The study established that youngsters were more likely to get involved in such activities if their close friends exhibited risky behaviours like consuming alcohol and smoking tobacco or cannabis. Those whose friends were focused on academic achievement were less likely to engage in underage gambling.
Parents' attitudes toward gambling also play a significant role, the study indicates. Teens whose parents have not gambled in the previous year are less likely to wager themselves.
Also, Dr Jenkinson suggested that playing video games with simulated gambling is among the risk factors that could lead to a higher likelihood of teens betting with real money and subsequently developing a problem in adulthood.
Study figures show that the number of young Aussies who have wagered at least once in the last year is higher among participants who have played video games with embedded gambling. Dr Jenkinson is confident this data only supports the argument that such gaming content indeed increases the likelihood of youngsters transitioning to real-money gambling in the future.
The institute researcher explained that future initiatives that aim at minimizing gambling-related harm should focus on limiting the access of Aussie teens to such activities. This could be achieved through the enforcement of stricter age-proof measures for online apps and landbased gaming venues.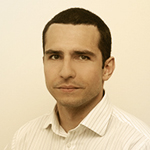 Daniel Williams has started his writing career as a freelance author at a local paper media. After working there for a couple of years and writing on various topics, he found his interest for the gambling industry.