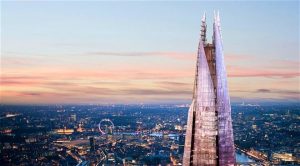 New figures have shown that over 50% of British adults gamble nowadays. The newly-unveiled statistics fuelled some concerns that smartphone betting is facilitating gambling addiction to take hold on local gamblers.
Last night, the head of the National Health Service (NHS) explained that too many people were being affected by the aggressive targeting and advertising practices of online gambling operators and noted that the Government should take further measures to treat addiction.
According to experts, the Health Survey of England has revealed a trend of smartphone gambling getting a tighter grip on younger generations. The latest survey, in which 10,000 adults and children participated, showed that 29% of men in the age group from 25 to 34 reported that they have taken part in online gambling activities over the previous 12 months. In comparison, only 4% of the men aged 65 and over participated in online gambling over the same period of time.
Regardless of the age group, an overall of 15% of men had taken part in online gambling services in the previous 12 months, in comparison to 4% of women doing so. As mentioned above, younger audiences have been targetted by online gambling companies. The survey found that men aged from 16 to 24 were the most likely to be categorised as gambling addicts.
Smartphones Blamed for Rising Gambling Addiction Rates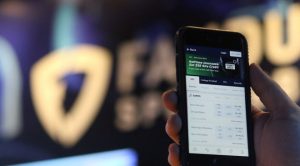 According to the results of the Health Survey of England, 53% of British adults had taken part in some form of gambling activity during the previous 12 months. With the National Lottery excluded, the figures fall to 39% of the local adult residents gambling, with the highest-betting group consisting of men aged from 25 and 34.
Simon Stevens, CEO of the NHS, described the new statistics as an important reminder of how many British people are affected by gambling and how easy it is to get hooked on gambling, especially considering the aggressive marketing campaigns which most online gambling companies have.
Mr Stevens further noted that the NHS was expanding its services to help gamblers suffering from problem gambling. He, however, called for gambling companies to invest more efforts into doing something to prevent gambling addiction spreading on the territory of the UK. According to the NHS' boss, it is high time for some gambling operators that spend millions on advertising their services to become more responsible when it comes to protecting people from gambling-related harm.
Gambling operators in the UK, especially the ones that offer online services, have faced harsh criticism over the past few years. Most of them have been blamed for targetting younger audiences through their advertising on social media and even some websites that have been aimed at underage individuals. On the other hand, mobile gambling has been fuelling concerns in the British regulators and anti-gambling campaigners in the UK, as the levels of problem gambling among younger people have also been rising.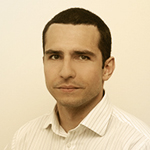 Daniel Williams has started his writing career as a freelance author at a local paper media. After working there for a couple of years and writing on various topics, he found his interest for the gambling industry.