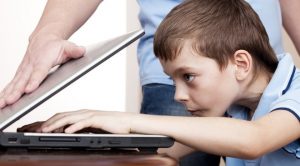 A new study commissioned by GambleAware showed that around 13% of the teenage boys in the UK gamble regularly. The largest gambling charity organisation in the country also revealed that some of them even admitted they are hooked on gambling.
The research involved over 3,000 young people aged 17 to 24. According to the study held by the Bristol University, the proportion of young men who gamble at least once a week by the age of 20 has risen to about 20%. By the age of 24, the percentage of regular gamblers who place private bets with friends or bet on the lottery, scratchcards or gambling websites has reduced to about 17%.
As the study's results showed, approximately 6%-7% of the regular gamblers were categorised as problem gamblers who also suffered from poor mental health or have been involved with crime or affected by potentially dangerous levels of some substances use.
The estimates showed that about 54% of 17-year-old teens had placed a bet over the past year. The gambling participation rate rises to 68% for 20-year-olds and to 66% for 24-year-olds.
Online Gambling Participation Rates Rise Both on Males and Females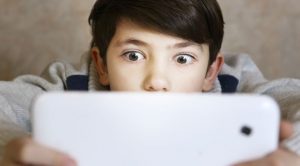 The study held by the Bristol University also showed that some of the factors with the greatest impact on young people's gambling activity were their parents' gambling habits and children's use of social media. Data for the research was derived from the longitudinal study called Bristol Children of the 90s, which featured over 3,500 people per age group, plus interviews and surveys held with parents.
Traditionally, the ones who gambled on a regular basis had lower overall well-being scores. Also, it was more likely for them to smoke cigarettes every day and drink alcohol every week.
As the young people got older, the online betting participation rates of men considerably rose from 9% among 17-year-olds to 35% at the age of 20 and about 47% at the age of 24. An increase was registered among female gamblers, as well. From 0.8% at the age of 17, the online gambling participation rate for women rose to 4% among 20-year-olds and 11% at the age of 24.
The Chief Executive Officer of GambleAware, Marc Etches, shared that he and his colleagues from the charity organisation were trying to protect underage and young individuals whose generation is growing up in a world where technology has helped gambling become easily accessible and rise to everyday activity. As he noted, one in eight children between 11 and 16 years of age are following gambling companies on social media.
The Betting and Gaming Council (BGC) has already called for stricter control on gambling services, especially when it comes to age verification checks and customer protection rules applicable to online gambling.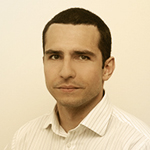 Daniel Williams has started his writing career as a freelance author at a local paper media. After working there for a couple of years and writing on various topics, he found his interest for the gambling industry.