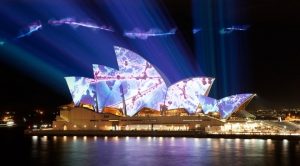 Australian politician Andrew Wilkie and Baptist minister Timothy Costello insist on the launch of a royal commission to tackle the local gambling industry, including the sports betting sector. Wilkie is also of the opinion a nationwide regulator should be introduced to properly oversee gambling operations Down Under.
This comes after an investigation conducted by the country's national broadcaster ABC. It revealed one of the biggest online sportsbooks Down Under, bet365, could be using underhanded tactics to drive in more revenue from punters and gain an advantage over rival bookmakers.
As Casino Guardian reported yesterday, said tactics involve the use of secret algorithms that enable the operator to identify winning bettors and restrict the amounts they can wager and win, respectively.
According to independent federal member Andrew Wilkie, Australian bettors who punt with such sportsbooks are relying on fairness but it may turn out they are being cheated instead should the ABC allegations prove correct.
This is hardly the first time Mr Wilkie demands a royal commission into Australia's gambling industry. On a previous occasion, he insisted on a public enquiry into the operations of the country's largest gaming group, Crown Resorts.
At the time, an informant had produced footage that sparked allegations that foreign high-rollers do not undergo custom inspections and are allowed by the gambling giant to exchange significant amounts of undeclared cash.
The MP was backed by Reverend Timothy Costello who told local media the launch of a royal commission was necessary to tackle the problems with the country's gambling industry. This is the only way to shed light on the question of why Australia surpasses all other countries in terms of gambling losses per head, he explained.
Former bet365 Employee Claims Punters Cannot Win at This Sportsbook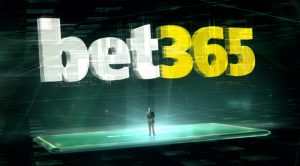 The news comes after the revelations of former bet365 employee James Poppleton, who worked as a customer account supervisor. He revealed to the local media ABC that the UK-based betting giant resorts to underhanded tactics to hinder knowledgeable punters from winning.
The ABC investigators also managed to obtain screenshots and documents that demonstrate how profitable punters are restricted from generating bigger profits. Special algorithms were utilized for the detection of winning players.
Mr Poppleton also explained that said algorithms are not used only for winning customers but for those who lose as well. He claims that his former employer lures such punters into losing more by enabling them to put larger amounts at stake.
Reverend Costello chimed in, commenting that the former employee's revelations are extremely disturbing and call for an instant investigation on behalf of Australian authorities. In his words, the actions of the betting operator could magnify the harms associated with irresponsible and problem gambling in the country.
The Reverend also stressed out that if algorithms are implemented, they should be used for the purposes of helping local punters to bet more responsibly as well as to identify signs of problem gambling.
Representatives of bet365 responded that the company follows strict responsible gambling policies and monitors customers' betting patterns and spendings to make sure they stay within reasonable gambling limits.
MP Wilkie Calls for Nationwide Gambling Regulation in Australia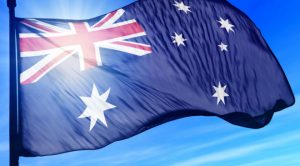 It is important to point out that there is no unified regulatory framework to monitor gambling operators in Australia. Instead, such activities are overseen individually by the governments of the different states and territories in the country. In the case of bet365, a license for its Australian outfit has been issued by the Northern Territory Racing Commission.
MP Wilkie insists that a unified regulator should be introduced to monitor the operations of gambling providers nationwide. The individual territories have consistently demonstrated their inefficiency to adequately regulate online betting within their jurisdictions, he stressed.
Mr Wilkie also said that individual state governments have grown reliable on gambling taxes. Due to this, it is against their interests to make punters' protection a priority.
On one hand, they want to generate more revenue but on the other hand, it is their job to ensure betting operators treat Australian customers with fairness and courtesy. This creates a conflict of interest, MP Wilkie opined.
The head of the Northern Territory Racing Commission, Alastair Shields, disagrees with this statement, claiming there is no such thing. He went on to explain that he had faced complaints regarding restrictions on winning punters' accounts in the past but there was very little he could do to help.
Mr Shields also said that this is a contractual matter between sportsbooks and their customers. He compared the situation to entering a shop where the owner declines to service you. It is their decision and right to do that, he said.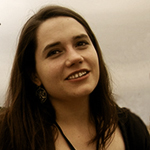 Olivia Cole has worked as a journalist for several years now. Over the last couple of years she has been engaged in writing about a number of industries and has developed an interest for the gambling market in the UK.