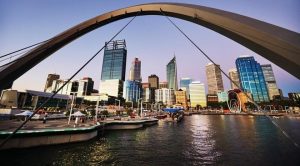 The Australian Transaction Reports and Analysis Centre (AUSTRAC) has bolstered its relationship and cooperation with the UK Gambling Commission (UKGC) in order to better oppose serious terrorism and financial crime practices.
The two parties have signed a regulatory Memorandum of Understanding (MoU) in London, under which the agencies would be able to share regulatory data and compliance information. That information would be used to bolster the internal financial system against various international crime, including corruption, financing of terrorist organisations, money laundering, etc.
The Chief Executive Officer of AUSTRAC, Nicole Rose PSM, confirmed that such an agreement has been signed and described the MoU of the parties as a crucial step in the fight against serious criminal activity. Ms Rose said that both agencies remain committed to exchange relevant financial intelligence information to fight financial crime that has spread as a global issue. According to Ms Rose, it is a matter of paramount priority for international agencies and organisations to collaborate to tackle the issue.
This is not the first Memorandum of Understanding that has been signed between AUSTRAC and foreign regulators. So far, it has such agreements with New Zealand, Canada, the US and China. Furthermore, the Australian Transaction Reports and Analysis Centre intends to sign MoUs with other regulatory bodies in the UK in early 2020, including Her Majesty's Revenue and Customs and the Financial Conduct Authority.
AUSTRAC and UKGC Are Engaged to Tracking Illicit Funds on Global Scale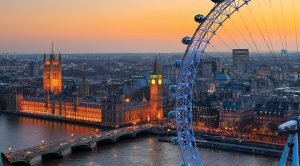 The newly-inked Memorandum of Understanding with the major gambling regulatory body of the UK brings the number of jurisdictions AUSTRAC has such regulatory intelligence exchange to five. In addition, the agency has a total of 93 financial intelligence units in the global network that are aimed at further bolstering AUSTRAC's engagement to track illicit funds all over the world.
Thanks to the latest MoU, it would be able to get information about illegal money transactions in the gambling market, considering the fact that the UK Gambling Commission is the UK's major gambling regulatory body. In its work, AUSTRAC uses financial data and regulation to put an end to illegal money-related criminal activities such as corruption, money laundering and terrorism financing.
The agency currently has dual intelligence and regulatory functions. Considering the fact that gambling and gambling transactions have grown into a commonly-used method to fund criminal organisations and other illegal activities, terrorist organisations, etc., the newly-signed Memorandum of Understanding is expected to help both the UKGC and AUSTRAC better monitor financial transfers and prevent unlawful activity from happening.
Some of the most serious crimes are motivated by financial profit, and the MoU with the UK gambling watchdog would be helpful for AUSTRAC to track any possible relationship with gambling activity, no matter if it comes to individuals or entities.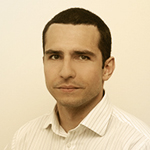 Daniel Williams has started his writing career as a freelance author at a local paper media. After working there for a couple of years and writing on various topics, he found his interest for the gambling industry.