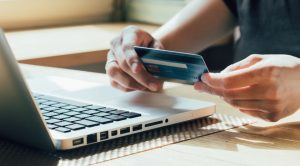 The main regulatory body of the British gambling sector is already making preparations to suspend bookmakers from accepting online gambling deposits. The move is part of the latest efforts of the UK government to prevent the exploitation of customers who are vulnerable to the negative effects of gambling-related harm.
The UK Gambling Commission (UKGC) is expected to officially unveil the ban on credit card use for gambling as soon as January 13th.
As revealed by sources close to the matter, have revealed that such an announcement by the gambling regulator could have seen to be coming. The step towards stricter regulation of credit cards use for gambling transactions was mad two years after several charity organisations such as GambleAware and Citizens Advice have been calling for the authorities to take steps towards a special policy implementation that is set to protect people from becoming victims to gambling addiction.
Some of the largest online gambling operators, including bet365, 888 Holdings, Betfair and PokerStars have provided their customers with the chance to make deposits on their websites by using credit cards. This practice, however, has been criticised by campaigners who are claiming that credit cards use for money deposits in gambling boosts the risks for the gamblers to rack up massive debts.
Now, the UKGC is expected to unveil a full ban on credit cards and suspend them from being used for online gambling payments. For the time being, customers of local gambling websites are set to be limited to using only their debit cards.
UK Gambling Regulator Also Prepares to Officially Implement GamStop Membership as a Casino Licence Requirement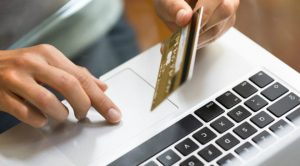 The ban on gambling with credit cards has been part of the Labour Party's policy since September 2018, after it received increasing support from various Members of Parliament in an attempt to protect British customers from being exploited by gambling operators.
The decision has been made following extensive consultation on the issue, including not only credit cards but e-wallets, too. According to experts, this is an indication that some payment services such as PayPal will probably also be subject to the upcoming ban. Previous reports have shown that such operators had provided their customers with the chance to circumvent banking limits and spend massive amounts on gambling in a single day.
The UK gambling watchdog is also preparing to reveal that online casino operators would have to be members of GamStop in order to keep or receive a gambling licence. The GamStop scheme provides people to voluntarily block themselves from gambling. The principles of the self-exclusion system also include sharing the customers' details so that people are truly protected from opening new accounts with another gambling company.
The approval and adoption of the self-exclusion system basically mean that any sports betting operator or online casino company that is willing to offer its services on the territory of the UK would be required to sign up to the scheme. So far, there have been some concerns whether people registered to the GamStop scheme would not continue to receive marketing materials encouraging them to gamble. Now, it seems that the UKGC has been finally satisfied with the effectiveness of GamStop and the scheme is to be officially implemented.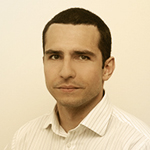 Daniel Williams has started his writing career as a freelance author at a local paper media. After working there for a couple of years and writing on various topics, he found his interest for the gambling industry.