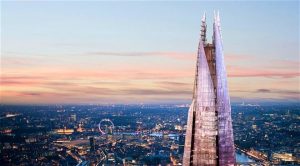 Apart from the ban that is set to be imposed on the use of credit cards for gambling, the UK Gambling Commission (UKGC) has also announced that all iGaming operators would be required to take part in GAMSTOP, the nation-wide self-exclusion scheme.
As Casino Guardian has previously revealed, the scheme had been specially developed to provide local customers with the chance to ban themselves from online gambling by making one request only rather than filing requests to each operator. The GAMSTOP scheme is expected to make self-exclusion easier for people because more than 200 online operators are expected to join and provide access to self-exclusion, making it simpler for everyone who wants to make sure they would stay away from online gambling.
The chief executive officer of the UKGC, Neil McArthur, confirmed that all iGambling operators in the country would be required to take part in the self-exclusion scheme. He further noted that most online gambling companies have already joined GAMSTOP, which makes things much more complex for regulation but easier for customers.
According to Mr McArthur, self-exclusion schemes from gambling services should be as effective as possible, in order to guarantee that people would be well-protected against possible gambling-related harm. He also shared that maximum effect could be reached when GAMSTOP is used in combination with other blocking tools, including payment card blocking and special gambling blocking software.
All Gambling Operators Need to Be Socially Responsible, Culture Minister Says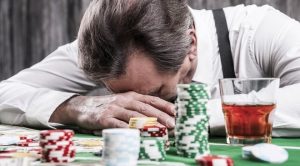 As revealed by the UK Gambling Commission, so-called "Instant Win Games" that are offered by lotteries will also be out of reach for people who chose to ban themselves from gambling. Draw-based games, such as EuroMillions and the Lotto that are also considered to be low-risk ones, would be excluded from the GAMSTOP scheme. Still, the chance to self-exclude from draw-based games will be available for customers through individual lottery operators that offer their services on the territory of the country.
The Commission believes that gambling companies that feature UK-facing websites must do everything in order to minimise the risk of gambling-related harm for local customers.
In 2019, ministers from the Department for Digital, Culture, Media and Sport (DCMS) met with local banks and gambling companies to discuss their rising concerns related to spreading gambling-related harm and the measures that could be taken to reduce its negative effects.
Culture Minister Helen Whately has reminded that everyone who is connected to the gambling industry, including operators, banks, social media platforms, etc., must be responsible to British customers. She further noted such businesses must use all means to make sure people are well-protected against possible gambling-related harm.
The new regulatory requirement applicable to all online gambling websites that offer their services under UK gambling licenses is considered an important step for the gambling regulatory regime of the country and nationals who have taken steps to opt-out of gambling.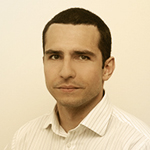 Daniel Williams has started his writing career as a freelance author at a local paper media. After working there for a couple of years and writing on various topics, he found his interest for the gambling industry.