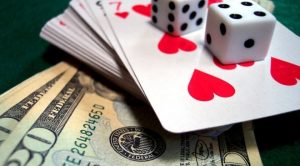 The head of the National Health Service (NHS) has addressed a number of UK gambling companies and urged to take the actions on tackling gambling-related harm and gambling addiction as soon as possible.
Claire Murdoch, head of England's mental health services wrote a letter to bet365, GVC Holdings, Flutter Entertainment, William Hill and BetFred to share her concern with some allegations that gambling companies were targetting problem gamblers. She explained that providing incentives such as free bets, free tickets and VIP gambling experiences to people who find it hard to control their compulsive gambling could be detrimental to them because this is how gambling companies encourage them to re-enter the vicious cycle of uncontrollable gambling.
According to Ms Murdoch, such incentives should be banned by the competent authorities to make sure that customers are prevented from getting hooked on gambling. Having worked as a nurse for over 30 years, she has shared her first-hand experience with people who have felt what she called a devastating impact of the addiction on their mental health. The head of the NHS further reminded that the gambling industry is responsible to prevent the ones who find it hard to control their gambling habits and returned to the dangerous habit.
The industry, on the other hand, has previously confirmed their willingness to make the UK gambling sector safer.
The Connection Between Gambling and Professional Sports Faces Criticism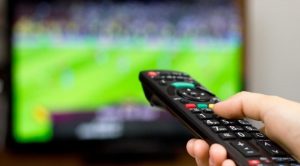 Apart from criticising the practice of some gambling operators to offer extra incentives to gambling addicts in order to encourage them to continue spending, Ms Murdoch also said these companies should stop streaming live matches in order to prevent people from spending more money they can actually afford to.
The "bet to view" feature streaming has faced massive criticism over the past week after the FA revealed a controversial media rights deal for its FA Cup matches. According to campaigners, such streaming could have a serious negative impact on football fans who simply want to watch their favourite game but could instead be lured into gambling. For the time being, 27 out of the 44 football clubs in England's top two divisions currently have a sponsorship deal with a gambling operator – a practice that has been faced criticism many times.
Ms Murdoch shared that in her opinion the links between the gambling and the sporting industries are found quite disturbing, and the tactics used by some gambling operators are shameful.
Representatives of the country's gambling industry have shared that operators take their responsibilities seriously and were determined to make the sector more transparent and safer for people. They have already rolled out new age-verification checks, as well as a voluntary ban on gambling advertising during live sports events broadcast on TV to make sure most vulnerable people are properly protected against possible gambling-related harm.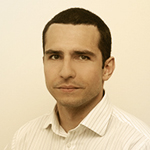 Daniel Williams has started his writing career as a freelance author at a local paper media. After working there for a couple of years and writing on various topics, he found his interest for the gambling industry.