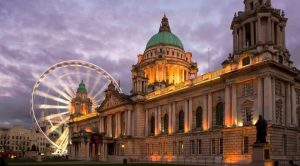 An Armagh pub's owner has faced a £2,400 fine for doing nothing to stop illegal gambling that has been happening in the pub's premises for many years. Apart from that, he has also been forced to pay a total of £24,000 in compensation to the Toal's bookmaking chain that brought the case.
The Victoria Bar situated at 32-34 Barrack Street in Armagh has been run by Herbert William Currie, who faced conviction on 24 separate charges of "carrying on a business or acting as a bookmaker" at a time when Mr Currie did not hold a valid operating licence to act as one. These charges relate to a range of dates going back to March 2014.
Mr Currie did not attend the hearing that took place in Laganside Courts, as he had reportedly gone to Spain after secretly leaving the country. He was imposed £100 fines on each of the charges, while two other charges against him were eventually withdrawn.
The case was brought to court after Toal's, a family-run business with 50 branches across Northern Ireland, filed a complaint. Under the court's order, the pub owner is required to pay £2,000 compensation to Toal's on 12 of the charges. The payments have to be made by the end of June 2020.
Northern Ireland Legislation Does Not Allow Bookmakers to Open Premises on Sundays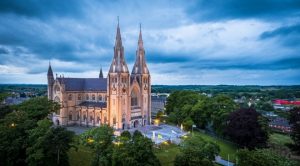 Previously, the managing director of the Toal's chain, Gary Toal, has instigated legal proceedings against several pubs in the north, with him trying to block the renewal of their alcoholic beverage licences under the accusation that these pubs allow illegal gambling services to be offered on their premises. Mr Toal reminded that the next round of licence renewals for local pubs would be around 2022, so the company would make an attempt to block them.
Mr Currie's pub in Armagh actually first attracted attention in 2012, but no case was taken to court at the time. Then, in 2017, the local authorities did not proceed with the case either.
Licensed bookmaking chains in the north have shared they are frustrated that the local authorities are not doing enough to put an end to illegal gambling services. Under the existing legislation in Northern Ireland, bookmakers are not allowed to open their premises on Sundays, which are usually a prime betting day for various sporting events. This regulatory regime, however, has made many clubs and pubs in the region feature a "bookies runner" who is taking care of bets either on behalf of the premises or a commercial operator. This practice, however, is currently illegal in Northern Ireland.
A couple of years ago, in 2017, a number of Northern Ireland bookmakers have shared their concern regarding the challenge to block a number of the 1,200 licences that had to be renewed every five years. The bookmakers won in five cases.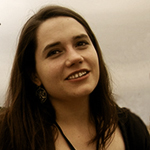 Olivia Cole has worked as a journalist for several years now. Over the last couple of years she has been engaged in writing about a number of industries and has developed an interest for the gambling market in the UK.