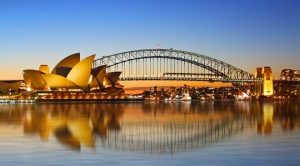 The Government of New South Wales (NSW) intends to appeal a recent Supreme Court's decision that could undermine a public inquiry aimed at investigating the connection between Australian largest gambling company Crown Resorts and Hong Kong-based casino group Melco Resorts & Entertainment.
In 2019, an unprecedented inquiry set to investigate the announced 20% Crown Resorts' stake sale to Melco was announced by the state's gambling regulatory body, the NSW Independent Liquor and Gaming Authority. The probe followed some allegations that Crown Resorts started a business relationship with a company linked to money laundering and organised crime, which violated the licensing conditions of its new Sydney casino.
The inquiry regarding the above-mentioned allegations is set to start with the public hearings on February 24th. At first, it was set to have the same powers as a royal commission, but Melco Resorts challenged that prerogative in court after rejecting to present nine documents that were required as evidence saying they were protected by so-called legal professional privilege.
As already reported by Casino Guardian, Crown Resorts is building an A$2.4-billion casino and hotel complex aimed at VIP customers at Sydney's Barangaroo suburb. The project is set to start operation in 2020.
Gambling Probe Does Not Have Powers of a Royal Commission, Court Said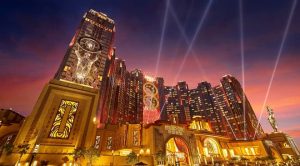 Several days ago, Melco Resorts saw a ruling made in its favour by the NSW Supreme Court Justice Christine Adamson. According to the court, the Casino Control Act's wording failed to clarify that parliament intended to violate the confidentiality between lawyer and client.
Earlier today, a spokesperson for the state Government confirmed that the court's decision is set to be subject to appeal. The Government's spokesman, however, refused to provide any more details on the matter, considering that it is set to return to court.
As part of the inquiry, both Mr Packer and Mr Lawrence Ho are set to give evidence.
In the ruling that was announced earlier this week, Justice Adamson revealed there was considerable risk that the Parliament did not comply with the full implications of providing the powers of a royal commission to a gambling regulatory body during the probe. According to Justice Adamson and her decision, if Parliament was intended to make it possible for the NSW gambling regulatory body to override the common law in terms of the confidentiality between lawyer and client, it was required to make these intentions clear.
Back in May 2019, Melco Resorts & Entertainment agreed to purchase a 20% stake in James Packer's Crown Resorts in two tranches. The deal, however, attracted the attention of the state's gambling watchdog due to alleged violation of a then-secret clause in the operating license of Crown's Barangaroo casino suspending the Australian gambling company from any involvement with Mr Stanley Ho, father of Lawrence Ho, and a list of his associates due to links to organised crime. About a week ago, the Hong Kong company revealed that the deal collapsed and it no longer intended to boost its stake in Crown Resorts above the 10% it had already acquired.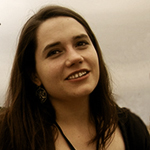 Olivia Cole has worked as a journalist for several years now. Over the last couple of years she has been engaged in writing about a number of industries and has developed an interest for the gambling market in the UK.