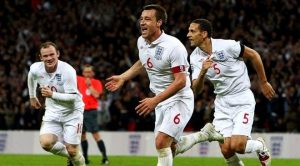 Yesterday, Nigel Huddleston was confirmed as the new sports minister as part of the recent reshuffle in the UK Government. As the Department for Digital, Culture, Media and Sport (DCMS) announced, Mr Huddleston has taken the role of Parliamentary Under-Secretary of State for Sport, Tourism and Heritage.
As part of the job, the new Sports Minister will be responsible for overseeing the 2022 Commonwealth Games in Birmingham. He will also play a leading role in the review of the gambling sector that has been initiated by the Government. The review is set to also determine whether betting and gambling companies should be given the chance to be displayed as shirt sponsors of local football clubs.
This is the fourth chance of the British Sports Minister in less than a year and a half. Despite the position-related turmoil, it is important that gambling has been restored as subject to the ministerial prerogatives. On the other hand, Mr Huddleston has already hinted about his interest in gambling industry regulation, as he has previously shared his concerns related to problem gambling.
Besides, last summer the new Sports Minister welcomed fresh money flow that has been set to help problem gambling treatment and suggested rising gambling addiction rates could be reduced by collaboration between the regulatory authorities and credit card companies, banks and online sites.
Football Clubs' Sponsorship Agreements with Gambling Companies to Be Reviewed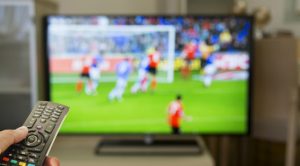 Ministers have already made a commitment to review the Gambling Act of 2005, a promise that has been considered the largest potential review of UK's gambling legislation in the last 15 years. Apart from that, regulations regarding gambling sponsorship agreements, as well as gambling advertising in sport in general, are also set to be reviewed and reconsidered.
Previously, a potential blanket ban on shirt sponsorship agreements with gambling operators has been suggested. According to preliminary estimates, such a measure would have a massive impact on the income of professional football clubs, especially considering the fact that currently half of the English Premier League football clubs have betting operators as shirt sponsors, and so do approximately two-thirds of the football clubs that are part of the Sky Bet Championship.
Before his appointment as a Minister for Sports, Mr Huddleston was a member of the Select Committee of the DCMS. Last April, he raised some questions regarding English football and, more specifically, whether there were enough measures to tackle racism. Now, he has hinted of his willingness to see a stricter regulatory regime in terms of football and gambling.
Mr Huddleston is taking a leading role on gambling and lotteries oversight at a time when the regulation of the sector and its relationship not only with football but with professional sport is placed under scrutiny and has been facing a lot of criticism.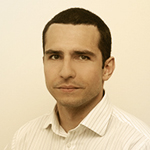 Daniel Williams has started his writing career as a freelance author at a local paper media. After working there for a couple of years and writing on various topics, he found his interest for the gambling industry.