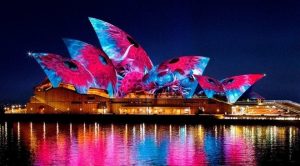 According to a recommendation that has recently been made by a parliamentary cross-party committee, the Federal Government in Australia should make more efforts to adopt an obligatory age-verification system for all websites offering gambling and pornography content.
As Casino Guardian reported last week, the recommendation has been made after the committee revealed some inquiry findings released in February 2020 in the report called "Protecting the Age of Innocence". The report's authors have explained that a large number of people, particularly parents, were concerned about underage access to gambling and pornography content on the Internet. As a result, the committee has asked the Digital Transformation Agency and the eSafety Commissioner to join forces and work to implement the system. This, however, could turn out to be technically tricky.
Australia had long had legislation that is aimed at restricting the access of underage individuals to so-called adults-only products. Such products normally require a proof of age to be provided by the person.
For the time being, websites offering gambling and pornography content represent a large proportion of web searches and traffic. Recent estimates provided by the committee in its report, the average age at which children get exposed to such content is currently between 8 and 10 years.
Restrictions on Gambling and Pornography Websites Could Be Circumvented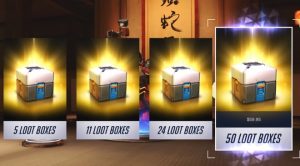 In theory, the implementation of stricter control on such websites seems simple enough, but in fact, there could be serious difficulties. Given the massive scale of both sectors, it would not be easy for the Federal Government to even come up with a list of applicable websites. And, on the other hand, without a definitive list, it would be almost impossible to block access to sites that violate the restrictions.
Furthermore, there are many websites that are hosted outside Australia – a fact that automatically means they may be required to provide different age-verification mechanisms for customers in different jurisdictions.
One of the default solutions that have been considered is credit card verification, as there are international platforms to verify credit cards. Unfortunately, there are too many ways to obtain credit card details, as a child could use a parent's credit card or in some cases even obtain their own. There are also other options to verify ID, such as driving licences, but other issues such as identity fraud and privacy breaches also occur.
Such matters would also pose various challenges with the logistics, as offshore gambling and adults-only websites could be required to verify driving licence details of Australian residents, which is unpractical.
Even in case the Australian authorities find a technical solution to restrict gambling and pornography content on websites, it remains unclear whether the measures would be effective, as ways to evade the rules already exist. Customers all around the world are increasingly using VPN services to bypass the restrictions on various media content and access some websites of interest.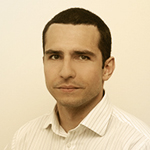 Daniel Williams has started his writing career as a freelance author at a local paper media. After working there for a couple of years and writing on various topics, he found his interest for the gambling industry.