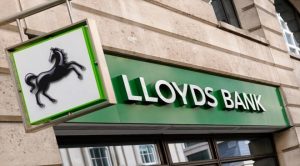 Lloyds Banking Group, which is one of the largest ones in the UK, has announced that they are to now provide customers of Halifax, Bank of Scotland, and Lloyds with access to Gamban, a special gambling-blocking software. The move is part of the banking group's efforts to ensure maximum protection for vulnerable customers of British high-street banks.
The Gamban gambling-blocking software would be available through mobile banking applications of all customers of the banks and would provide people with the chance to suspend all transactions to gambling websites.
Lloyds Banking Group's Managing Director of Consumer Finance, Elyn Corfield, reminded that gambling-related harm could have a serious impact on people's lives. She further noted that the banking group remains committed to ensuring maximum support for their customers, especially for the ones who find it hard to control their gambling habits. The Gamban service would be additional to the card controls of the Lloyds Banking Group that make it possible for customers to freeze their gambling transactions.
The pilot version of Gamban offering would be available to Lloyds Banking Group's customer free of charge for three months. According to the bank's management, Lloyds' role in the prevention of spreading gambling-related harm is critical as problem gambling tends to be initially displayed as a financial problem.
Multi-Layered Protection Would Be Available to the Bank's Uk Customers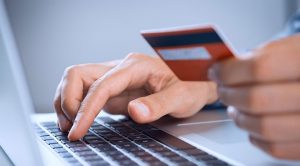 According to analysts, it is a positive thing that some banking institutions in the UK, such as Lloyds Banking Group, decided to join gambling regulatory bodies and campaigners to make sure vulnerable customers are protected as much as possible from gambling addiction by imposing various barriers, including gambling-blocking solution and spend control. The more layers of protection are available, the better the results.
Gambling-related harm prevention has turned into a paramount goal for local gambling regulators that not rely on collaboration between various sectors, so restrictions on access, money and time spent are necessary. For some time now, banks have been tackling the "money" component, by imposing some restrictions on the amounts that could be spent by their customers on gambling. Now, it seems logical for mobile networks and Internet Service Providers (ISPs) to take measures in order to ensure better protection to people who can be categorised as gambling addicts.
The Gamban product offers a constantly expanding list of illegal, unregulated and offshore gambling domains that are added in an also growing block-list in real-time. This approach is considered efficient when it comes to prevention of gambling-related harm, as the more barriers are in place, the more effective these measures usually are. According to experts, a single barrier is too easy for customers to circumvent, as people could simply transfer funds from their bank account to a payment wallet offered by a third party and continue gambling. The Gamban protection is more layered and offers better protection for more vulnerable people.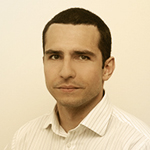 Daniel Williams has started his writing career as a freelance author at a local paper media. After working there for a couple of years and writing on various topics, he found his interest for the gambling industry.