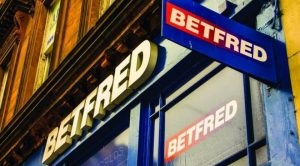 The stock market collapse seems to have not been so bad for Betfred, as the gambling giant's billionaire owner Fred Done has managed to take advantage of the situation, making a move on another leading gambling company.
About a week ago, the founder of Betfred was reported to have started purchasing shares in rival gambling operator William Hill, with his stake in the company rising throughout last week. At the same time, William Hill's stock suffered a considerable decline. According to reports, Mr Done remains willing to continue buying more shares this week. Up to date, he is still among the largest stakeholders in the oldest bookmaker in the UK, as he owns a stake estimated at over £25 million.
Currently, Fred Done, along with his brother Peter, is worth a total of £1.3 billion. According to reports, an offer to acquire the 2,300 betting shops of William Hill in the UK was turned down in 2019. For The Telegraph, Mr Done has shared that he was buying the shares of William Hill because they were cheap, and this was what business was all about.
Mr Done believes that once the coronavirus situation is handled, he would gain profit from the stock he has already purchased, saying that the value of the stock is still there. Furthermore, he shared that there was nothing that could prevent him from purchasing more William Hill stock in the future, if he wanted to do so. For now, he refused to comment on his potential intentions to make an acquisition bid for William Hill as it was speculated last week.
William Hill Remains Strong in the UK Gambling Market, Mr Done Says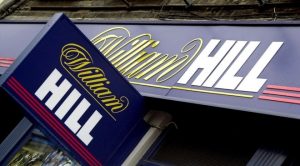 Betfred's owner shared that in his opinion, William Hill is the gambling operator that was most likely to defeat UK rivals such as GVC Holdings at a time when the recently-liberalised sports betting market in the US is getting more attractive for foreign investors, and especially for British gambling companies.
Following the US Supreme Court's ruling, under which a decades-old ban on sports betting was annulled, the country has rapidly become a key market of interest for UK gambling operators willing to expand their presence in a new and promising market at a time when their domestic market watchdogs have been imposing stricter measures.
In 2018, a partnership agreement between UK gambling company GVC Holdings and the US casino giant MGM Resorts was signed. Still, according to Betfred's owner, William Hill is ahead of rival GVC in the US, with the company currently holding more operating licences there. On the other hand, Mr Done insisted that William Hill is still trading well in the UK, despite market slowdown and stricter regulation that has so far forced the company to close over 700 of its betting shops in the country.
As mentioned above, last week's William Hill stake purchase fuelled speculations that the owners of Betfred might be willing to acquire the retail betting shop network of the company on the territory of the UK. Rumours regarding a possible merger of Betfred and William Hill also stemmed following the purchase.
Currently, the William Hill runs almost 1,570 betting outlets in the UK, while the ones run by Betfred are around 1,500. A potential combination between the two companies would create a gambling conglomerate that would be comparable with GVC Holdings, which has been the largest retail gambling company for the time being, with its Ladbrokes and Coral brands running approximately 3,000 betting outlets.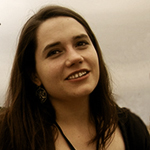 Olivia Cole has worked as a journalist for several years now. Over the last couple of years she has been engaged in writing about a number of industries and has developed an interest for the gambling market in the UK.