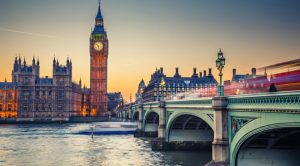 British Members of Parliament have expressed concern that local gamblers are being lured into making riskier wagers at a time when there is basically no mainstream sport because of spreading coronavirus infection and social distancing measures.
In the light of some evidence that British punters are being encouraged to make riskier bets, MPs called for online gambling companies to adopt a temporary betting limit of £50 on a daily basis during the ongoing Covid-19 crisis. As Casino Guardian has already reported, all mainstream sports competitions, including the Grand National and the Premier League matches, have been cancelled to prevent large social gatherings at one place as part of the social distancing measures recommended in the fight with spreading coronavirus infection.
As claimed by some Members of Parliament, the cancellation of major sports events has made online gambling operators start heavily promoting betting on web-based casino games, dubious sporting competitions and computer-generated "virtual" sports.
Gambling operators brought some changes in their marketing strategies following the cancellation of the majority of sporting events – a move that has been estimated as a key reason for the decline registered in their share prices. Now, a cross-party group of MPs sent a letter to the Betting and Gaming Council, urging the industry trade body to make sure that UK gambling operators do not jeopardise customers' well-being at the expense of their finances.
Campaigners Warn That More People Could Get Addicted to Gambling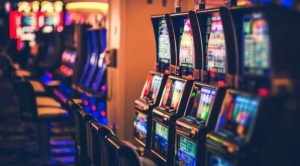 The cross-party MPs explained in their letter they were concerned that an increasing number of people could turn to online gambling as a distraction in case the crisis becomes more serious. That is exactly why they suggested that gambling companies should voluntarily impose a daily betting limit of £50 as a clear demonstration of their social responsibility policy and their willingness to protect society from possible negative harm.
Apart from that, the Members of Parliament also urged online gambling companies to ban customers from opening multiple accounts to circumvent the proposed daily betting limits, as well as to make sure their customer support intervenes quickly with users who display signs of any gambling disorders.
According to some experts, people suffering from gambling addiction, many of whom would be forced to stay at home during the Covid-19 crisis, are predisposed to betting on events which outcome could not be possibly foreseen. In their opinion, if the UK gambling industry continued to encourage users to gamble in order to increase profits, the situation with problem gambling in the country could get a lot worse.
Apart from that, gambling industry workers have shared their concerns that high-street betting shops remained open for too long before Prime Minister Boris Johnson eventually issued an order to close them down. The British Government has already recommended that people should stay away from large public gatherings, while campaigners have criticised several gambling operators for continuing to welcome customers into their brick-and-mortar betting outlets, potentially exposing both their staff members and customers at risk.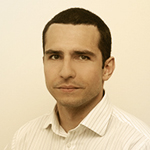 Daniel Williams has started his writing career as a freelance author at a local paper media. After working there for a couple of years and writing on various topics, he found his interest for the gambling industry.